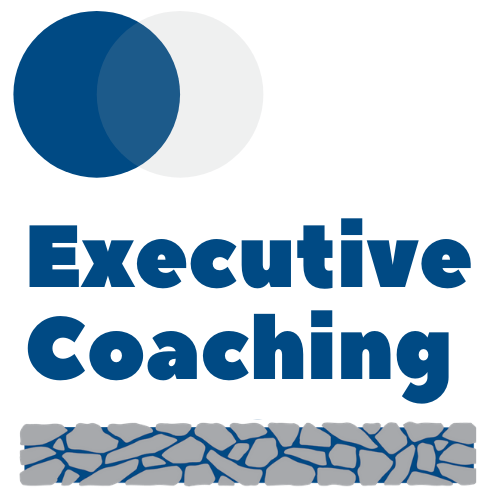 Fieldstone Coaches: Providing Sanctuary in 2020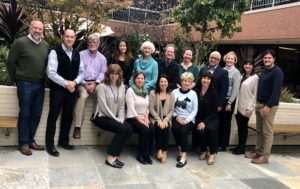 Usually when we meet with our coaching team each December, we are wrapping up year-long matches and making new matches for the upcoming year.  But 2020 has been an exceptional year and, as such, meant nonprofit leaders had to focus on different issues and opportunities than what had originally called them to coaching.  As a result, we offered the opportunity for  extended coaching time to those who were in the program this year and who were interested in continuing to work with a Fieldstone coach.
Recognizing the important role our coaches have played in supporting nonprofit leaders this year, we honored them at our end of the year gathering on Zoom.
Will You Be My Refuge, My Haven in the Storm?
Inspired by Carrie Newcomer's song "Sanctuary", we honored our coaches with handcrafted candles made by an individual artisan and crafted to support The Wilderness Society. The Sanctuary candle features cinnamon bark, roasted chestnuts and vanilla – perfect for the holiday season!  Accompanying our candles, was a set of mason jars filled with m&ms – an attempt to emulate the various mason jars that were always full of treats for our in-person meetings!  Gifts were hand delivered to each coaches home prior to our Zoom meeting.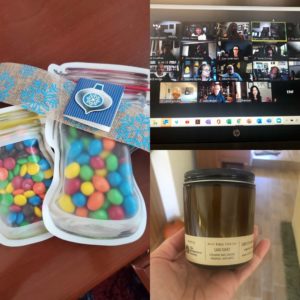 Sanctuary, by Carrie Newcomer  Listen Here 
In 2021, FLNSD will coach 15 nonprofit leaders.  Each leader will participate in a cohort orientation, a 360 Degree Review with the Center for Creative Leadership, one hour of consultation with a certified 360 Degree Facilitator and various assessments to give them a "jumping off" point for their coaching experience.
FLNSD created its coaching program in 1995.  Current and former nonprofit executive directors are trained by FLNSD to serve as peer coaches. Each works with a current nonprofit CEO or leadership team member for 12 months, meeting approximately eight hours a month.