Overview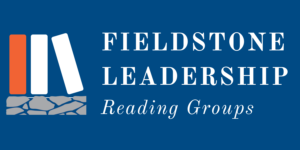 Research has shown that reading has always been an essential component of leadership development (HBR, Feb. 2016). However, even with the best of intentions, it is often difficult to get to or finish all of the books competing for our attention. With a goal of creating well-read nonprofit leaders while imparting facilitation skills and building trusted relationships among nonprofit leaders, the Leadership Reading Group offers a unique opportunity to study and develop leadership in a communal setting.
Research Based Benefits of a Reading Group
Provides an opportunity to commit to and develop a systematic reading habit to sharpen intelligence and increase knowledge.
Helps the reader read more deeply and better understand diverse perspectives.
Allows the reader to build and deepen relationships through shared learning.
Develops leaders who are more comfortable and confident in professional discussions.
Program Outline
A 10-month program (September – June) for 12 leaders, including:
Group orientation and continual training on how to facilitate a book discussion.
Three reading group meetings facilitated by a professional literary consultant.
Six reading group meetings facilitated by pairs of the Group.
Specific Benefits of the Leadership Reading Group
The program is designed purposely to allow the members to develop a skill that they can use as a leadership tool within their organization for continuous learning.
The experience will build cross-sectoral relationships as the members will be paired together to work jointly on the facilitation of a reading group session and develop trusted relationships with each other through discussions and shared insight.
Technical assistance will be available to each participant in preparation for their monthly facilitation.
Professional feedback will be provided to each pair from the facilitator, as well as from the peer group, to gain insight and further develop technique.
Access to a professionally curated book list. All literature is selected for its ability to aid and inspire the personal leadership development of the nonprofit leader-readers.