In the twenty-first century, nonprofits are constantly challenged to effectively adapt to ever changing internal and external factors that impact their sustainability. Many organizations rely on their leadership as the catalyst force for change and adaptation in order to remain relevant, present, and valuable. The Fieldstone Leadership Network offers nonprofit leaders Crossroads and Turning Points – a program designed to offer you timely, cutting-edge research, and information tools on relevant issues facing the social sector.
Current Programs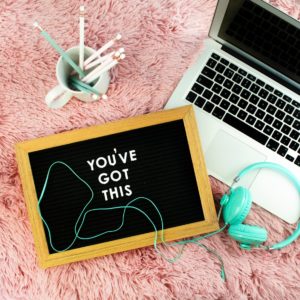 LEADING REMOTE TEAMS
Concentrating on the three C's: Communication, Collaboration and Community with Torrie Dunlap, CEO of Kids Included Together
Watch the Video from the Zoom Webinar on 3/23/20:
Leading Remote Teams Webinar
Leading Remote Teams Webinar Resources
Having started as a traditional place-based nonprofit organization in San Diego, Kids Included Together has expanded its work both nationally and globally under the leadership of CEO Torrie Dunlap. As a result of redesigning how they do their work, KIT is now recognized as a "virtual organization", with 32 employees currently working in 15 states. For the past two years, Torrie has led an all-remote team.
Join us to learn from Torrie's experience re-envisioning how to do their work, of successfully managing employees and leading teams with members working in various locations in service of their mission. Torrie will address:
Communication Strategies, including meeting frequencies, and a "check in" template you can use with your team;

Ideas for working collaboratively and managing workflow among team members;

How to support employee morale and maintain organizational culture when you are not together and;

Technical tools available to support you and your team work as you work from home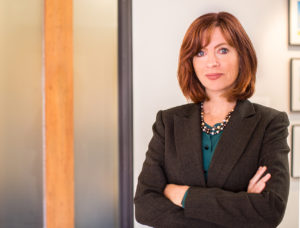 Torrie Dunlap is the CEO of Kids Included Together (KIT), an organization with a mission to create stronger, richer communities where all kids, regardless of ability, are meaningful participants. She has been with the organization for 16 years, serving as the CEO since 2012.
Torrie is an active member of FLNSD, having graduated from our Learning Group and Fellowship Programs. She currently serves as a coach in our Executive Coaching Program.
FUNDRAISING IN THE ERA OF COVID-19
with Kathy Druquer Duff, Principal KDD Philanthropy
Watch the Video from the Zoom Webinar on 3/26/20: 
Fundraising in the Era of COVID-19
The coronavirus has brought unprecedented challenges to nonprofit organizations including how to fund raise amidst the suspension of programs, galas and other fundraising events traditionally relied upon to connect with donors and raise funds to support your operations. In the era of the coronavirus, how do you adapt your plans and goals so you are able to meet the philanthropic goals your organization requires to continue its work?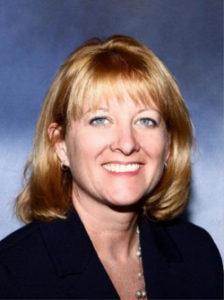 We are offering an on-line discussion with local fundraising coach and consultant Kathy Drucquer Duff. Kathy will share tips and tools to support relationship building and outreach to critical stakeholders. The webinar will provide an opportunity for dialogue and questions.
Kathy is the principal of KDD Philanthropy, a full service organization dedicated to offering services to support advancement teams of all sizes as they succeed in inspiring and securing generosity. Kathy's career includes leadership development positions as: Associate Vice Chancellor of University Development atUCSD, Vice President of Philanthropy at Sharp Health Care Foundation, and Associate Vice President of University Relations and Development at  SDSU. Having raised millions of dollars and led successful development teams, Kathy has a well-earned reputation, both locally and nationally, as a premiere philanthropy professional.

JUST MERCY
Film Screening and Leadership Discussion with Executive Producer Scott Budnick
Date/Time: TBD
Location: Media Arts Center/Digital Gym
2921 El Cajon Boulevard, San Diego, CA, 92104
As it is with books, movies provide a unique opportunity to study leadership and how it is or is not exercised in response to society's challenges. As part of Project Stone Catcher we are pleased to offer a private screening of "Just Mercy," an inspiring drama that brings one of the most important stories of our time to the big screen.
Executive Producer, Scott Butnick, will join us for a facilitated discussion immediately following the movie. Scott will speak about the personal capacities necessary to exercise leadership on issues of social justice. Scott is the founder of Anti-Recidivism Coalition and One Community, a film, TV, and new media company that focuses on creating content that effects positive social change. "Just Mercy" was one of the first films produced by One Community.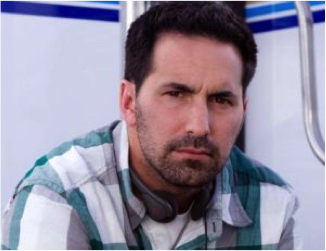 A powerful and thought-provoking true story, "Just Mercy" follows young lawyer Bryan Stevenson and his history-making battle for justice. After graduating from Harvard, Bryan had his pick of lucrative jobs. Instead, he heads to Alabama to defend those wrongly condemned or who were not afforded proper representation.
One of his first, and most incendiary, cases is that of Walter McMillian, who, in 1987, was sentenced to die for the notorious murder of an 18-year-old girl, despite a preponderance of evidence proving his innocence and the fact that the only testimony against him came from a criminal with a motive to lie. In the years that follow, Bryan becomes embroiled in a labyrinth of legal and political maneuverings and overt and unabashed racism as he fights for Walter, and others like him, with the odds—and the system—stacked against them.
Award-winning filmmaker and San Diegan Destin Daniel Cretton directed the film, which was produced by One Community. The film touches on many issues including vocation and service, race, class, systemic injustice, mass incarceration and judicial verdicts.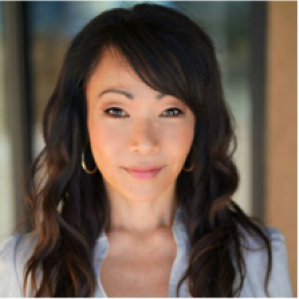 Open to members of the FLNSD and the greater nonprofit community, this learning opportunity will include hosted refreshments, film screening and a short discussion with Scott Budnick, facilitated by Lee Ann Kim. Kim, a former broadcast journalist, is the founder of Pacific Arts Movement. She is an active member of Fieldstone Leadership Network San Diego and will be co-facilitating the Network's leadership retreat in Alabama in September.
The Digital Gym is a multi-purpose community space in North Park managed by the Media Arts Center San Diego, a 501(c)(3) non-profit organization committed to providing filmmaking tools and media education to under-resourced communities in an effort to create social change. You can learn more about the Media Arts Center San Diego at mediaartscenter.org.
Our thanks to Alliant Education Foundation for their sponsorship of this learning opportunity.
Past topics have included:
Cultivating the Bench Strength of Your Development Team
Lobbying and Advocacy for Nonprofits – Legal and Practical Strategies for Advancing our Work
Navigating Difficult Conversations: A Workshop from Public Conversations Project
The Art of Listening
The Essentials of Strength Based Leadership
Sharpening Your Nonprofit Business Model
Overcoming Barriers to Change: A Workshop on Personal and Organizational Growth
Gender Norms: A Key to Improving Outcomes among Youth of Color
Creating Openness and Transparency: The Role of Respectful Criticism as Both Giver and Receiver