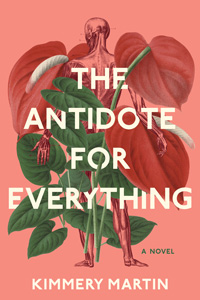 Author's Insights 2021
Featuring Kimmery Martin, The Antidote for Everything
Stories and literature give us great material, including characters, issues and results, to study in our quest to become better leaders. This week, Fieldstone Leadership Network San Diego hosted Kimmery Martin for its annual Author's Insights event.  The discussion was facilitated by our founder, Janine Mason, and explored many topics that are currently at the forefront of national debate, including medical inequity, discrimination of LGBTQ+ people, sexual assault in the workplace, fentanyl (drug) addiction, and deep fakes. In addition, the conversation delved into leadership traits of integrity, loyalty, control and trust as we discussed the actions of the story's characters and the challenges they faced.  Abuse of power,  managing truth versus public optics, finding your calling and following your vocation were also key topics of conversation.  The conversation was robust and engaging and Kimmery was insightful and generous during her time with us.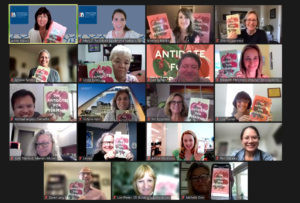 Author's Insights is an opportunity for members of our Leadership Reading Group Program to delve more deeply into leadership concepts with an author whose book was read in the program. Following the tradition set by American Booksellers Association in 1938 to provide a forum for authors to speak about their work, Author's Insights is uniquely focused at furthering our understanding of leadership by furnishing members with a unique and intimate environment to explore the leadership concepts featured by the author in his or her book. Members are invited to examine the leadership theories posited by the author in a trade book or probe the leadership which was or was not exercised by an author's characters in a work of fiction or non-fiction.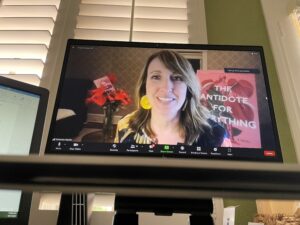 Usually hosted as an in-person event, this year's Author's Insights was held virtually, with Kimmery joining us from North Carolina.  In preparation for our virtual event, Janine was able to meet with Kimmery when she was in San Diego in July.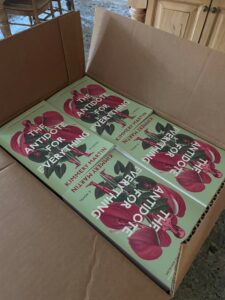 During their time together, Kimmery signed book plates and generously donated new copies of the recently released paperback for our Members.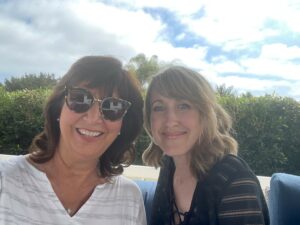 Living Our Value of Reciprocity
One of FLNSD's values is reciprocity.  In practice, this means we participate in the giving and receiving of wisdom, expertise, and resources between each other. This year's Author's Insights is a wonderful example of this value in action. Kimmery came to us via the Words Alive 2020 Author's Auction as she had donated a "book club session" to help raise funds to support their youth literacy programs.  Words Alive is a long time member of FLNSD. Words Alive Founder, Leslye Lyons, was one of the first community experts Janine consulted when designing the Leadership Reading Group Program in 2015.  Leslye approached Janine about bidding on the auction and her desire to donate the "book club session" to Fieldstone in support of the reading program.  Kimmery was flexible in working with us on timing and also became a supporter of our program through her donation of time and books.  In turn, we shared her work with our Network and used her writing as a tool to expand and development our leadership capacities.
Kimmery's next book, Doctors and Friends will be released on November 9, 2021.  Watch for a November event featuring Kimmery hosted by Warwicks, another supporter of our Leadership Reading Group Program.
To learn more about our Leadership Reading Group Program or to join the interest list for our next cohort, visit our website 
The next cohort will begin in September 2022.  Registration will open in Spring 2022.