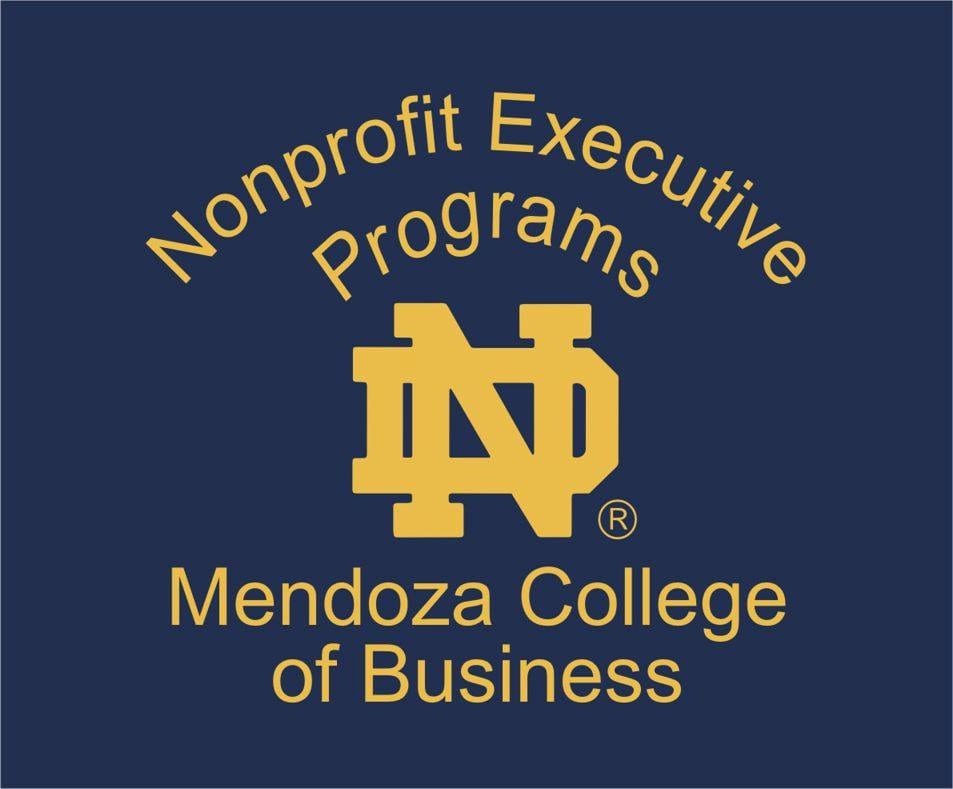 Mason Chosen as Notre Dame Fellow
Fieldstone Leadership Network's Janine Mason was selected as a Fellow for the 9th Annual Catholic Leadership Certificate Program at the University of Notre Dame July 7-14.   She joined 46 other leaders from more than 20 countries from North America, Africa, Eastern Europe, and Latin America. Sponsored through a collaboration between Nonprofit Certificate Education in the Mendoza College of Business and the Nanovic Institute for European Studies in the Keough School of Global Affairs, it was an eight-day program designed to give Catholic nonprofit leaders a deeper understanding of their leadership role in their organizations and their responsibilities to their clients and colleagues. Top experts and Notre Dame faculty educated the fellows on  topics important to effectively lead nonprofit organizations, such as organizational evaluation, fund development, people-centered leadership, strengths based leadership, culture and mission, strategic planning, negotiation, fundraising, conflict management and leveraging polarities.
"We are always encouraging nonprofit leaders to invest in themselves as leaders.  This is an ongoing process and it was time for me to spend some time focused on my own leadership and the future of the Network.  At Notre Dame, I had the opportunity to learn from academics in the nonprofit field from Notre Dame, Grand Valley State, and St. Joseph's University, from national and international industry experts and from an international cohort.  It provided me with time to focus on the Network, work with professionals in one-on-one coaching sessions and to learn.  Ultimately, it provided new insights and resources that I will bring back to share with the local nonprofit leaders in our Network" said Mason.
Having earned a Masters degree from the University of San Diego in Leadership and Nonprofit Management, and been a student in Stanford's Executive Program for Philanthropy Leaders, Mason says earning a certificate from the University of Notre Dame in Nonprofit Leadership was extra special. "My son is a current student at Notre Dame and while he was not on campus for the summer,  it was fun getting a taste of what he experiences in the business school, to learn from professors in his program and enjoy the magic of its beautiful campus.  I forgot how challenging 4 hour classes can be!!"
A highlight of the program was learning beside international leaders doing important work in a developing nonprofit, university or church setting.  "You hear stories about these folks who go to incredible lengths to help a country or community rise up after political warfare, economic challenges or natural disasters.  To work side by side with these leaders was inspiring and helped put my challenges into greater perspective" shared Mason.
Notre Dame's leadership program is part of the University's commitment to support the mission and work of Catholic leaders and institutions around the world. Each year fellowships are offered to professionals in nonprofit organizations that cover 95% of the registration fee.
(For more information on the Notre Dame program, contact Marc Hardy, Ph.D. at 574-631-1087 or email him at [email protected]   For more information on Fieldstone Leadership Network, visit www.fieldstoneleadershipsd.org)