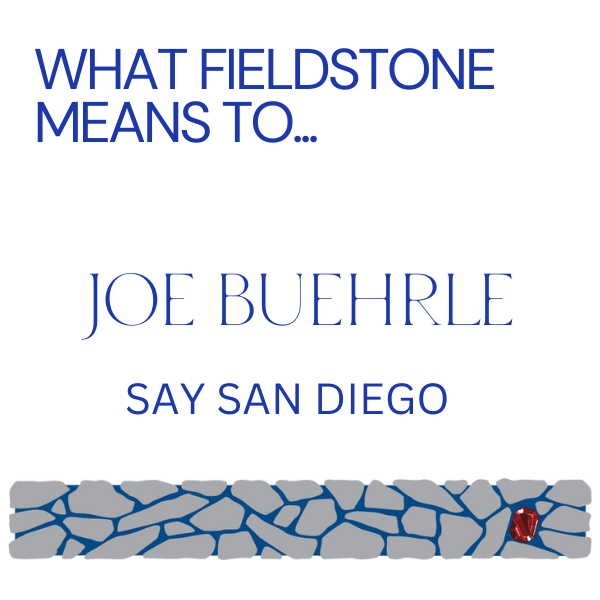 Transforming the San Diego Community Networked As One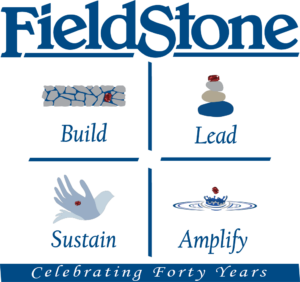 This past weekend while listening to an On Being podcast, host Krista Tippet referenced a quote from evolutionary biologist Lynn Margulis: "Life did not take over the world by combat, but by networking."  While this quote's direct context reflects on the natural world, we all know it is not uncommon that truth in one area often mirrors a universal truth that pervades all things.  I find this visual of interconnectedness warming, affirming and inspirational.  I immediately thought of the Fieldstone Leadership Network San Diego.
While I could list numerous management tips, tricks, and tools I have learned since joining Fieldstone in 2011, my favorite part and the most meaningful aspect of the Network for me has been that all these skills were nurtured and grounded in the soil of authentic relationships.
Not long after joining SAY San Diego, then Executive Director and longtime Fieldstone member, Michael Carr, recommended I check out the Fieldstone Leadership Network.  My initial participation included becoming part of the Emerging Leaders Learning Group class of 2011.  Over a decade later many of us have remained in touch.  On the regular you can find Justin Apger and I in the corner of a San Diego bar somewhere keeping the Fieldstone energy alive scheming about the future of the sector, pursuit of personal milestones, and achieving professional goals big and small.
As part of the Fieldstone Coaching Class of 2012, I have a vivid memory of coffee at Twiggs on Adams with my coach, Matt D'Arrigo. In the middle of our session, I got the call that a major grant came through for a new SAY initiative I had been shepherding. Behind the scenes Matt's wisdom was instrumental to fine tune the effort's vision, its direct connection to my personal passion, professional growth and cultivating the alignment with the funder. I will forever remember that feeling of excitement and celebrating with Matt across the table.
I have the fondest memories from the 2018 Fieldstone Courage to Lead Retreat, standing cliffside in Malibu overlooking the ocean reflecting on gratitude with longtime SAY colleague Kevin O'Neill. Not to mention, how still to this day Katie Sawyer and I will laugh about the 2018 Fieldstone strategic planning session in Anza Borrego, where at one point a bunch of us were wandering around the desert at midnight just trying to cool down as the 110+ degree heat had shut down the entire AC electrical grid for the area making the Resort rooms uninhabitable.
I've loved each moment since 2017 helping Learning Group facilitator Tom Hall kick off the first day of Learning Group cohorts as a Fieldstone Creative Encounters Facilitator.  Including how every year, whether alongside Renato Paiva, Sue Schaffner, Matt D'Arrigo or Janine Mason, at the last minute we freak out as to whether we tied those darn "Dreams of Change" straps correctly to give participants at least a chance of solving the activity.  🙂
Further, longtime Fieldstone Alum and Coach, Valin Brown and I serendipitously became neighbors a few years back.  Some of the best growth-oriented conversations I've ever had, have happened over a casual last minute happy hour on the patio in the Brown backyard (or more specifically, I should say vineyard!).
The Fieldstone ethos is truly rooted in relationships. The On Being episode ended with reference to the Pando Aspen Grove in Utah.  Scientists discovered this grove of over 100 acres of trees is, in fact, connected by a single root system.  What on the surface appears to be thousands of individual trees, is one organism sharing the same DNA.
Where and how will San Diego evolve and grow?  What challenges and social problems will the leaders of the Fieldstone Leadership Network San Diego membership face over the next 40 years?  One thing I do know, we will face them together. As members past, present and future, The Fieldstone Leadership Network San Diego DNA is in all of us. We will continue as a life force transforming the San Diego community networked as one.
Joe Buehrle, MSW, Vice President, SAY San Diego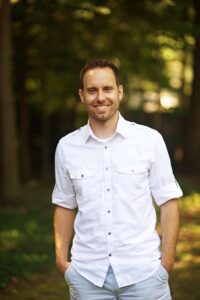 Joe Buehrle serves as Vice President of Strategy & Development for Social Advocates for Youth (SAY), San Diego.  He started as the Coordinator of SAY's military family programs in 2009. Joe received his Master of Social Work from the University of Michigan with an emphasis in community organizing, social systems and management.  He strives to contribute in the movement for justice by championing community building that activates healing, belonging, resilience and transformative communities. 
Joe is the founding Board President of San Diego's Zero8hundred Military Transition Support Project, a Partners In Prevention Advisory Board Member, Steering Committee Member of the California Family Support Network, a Fieldstone Leadership Network Creative Encounters Facilitator and certified Lean Six Sigma Green Belt.  Joe is a graduate of Fieldstone's Emerging Leaders Learning Group and its Executive Coaching Program.
Each week during our 40th anniversary year, a member of our Network will share what Fieldstone means to them and how being a part of this learning and leadership community has impacted them and the work they do to serve the community.
If you have a story you would like to contribute to our collection, please contact Janine Mason.