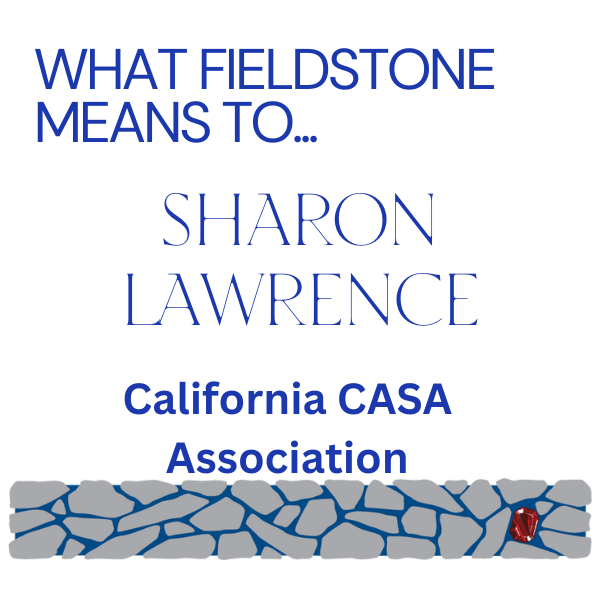 Coming Home To The Place I Was Meant To Be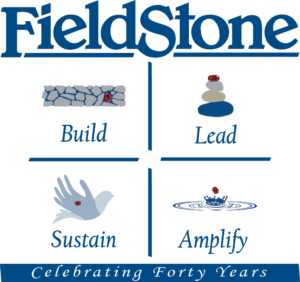 On January 13, 1997, I walked into the Superior Court offices of Voices for Children as the new CEO—full of hope, scared to death, and overwhelmed with the challenges confronting this organization which recruits, trains, and supervises Court Appointed Special Advocates (CASAs) for foster children. I was the fourth CEO in four years, and faced a disgruntled Juvenile Court Presiding Judge, a looming budget deficit, an exhausted, overworked staff, and a Board of Directors who wanted us to serve more children with CASA volunteers but had no idea how to make that happen.  And it was only my first day!  The brightest spot:  on my desk sat a note from Janine Mason, welcoming me to my new job.  I can't begin to express how much that meant to me, especially since we did not know each other and I had never heard of Fieldstone.
A few months later, Janine and I finally met in person at the Fieldstone CEO Learning Group.  I quickly learned that my compatriots in the group were brilliant leaders in their own fields, and I had a lot to learn from them.  They were so open about sharing their problems and offering to help me adjust from life as an attorney to life as a nonprofit CEO. There, I met Sue Schaffner, now a dear friend for 26 years.  Sue's superior leadership skills, great mind, and huge heart are a big reason I'm still in this field.  She helped me work through many crises and problems over the years, and to face them with courage.
At the first Fieldstone out-of-town leadership retreat I attended, in Borrego Springs, this wisdom from Janet Hagberg resonated with me: "Leading from your soul involves things like meaning, passion, calling, courage, wholeness, vulnerability, spirituality, community. When we begin to lead from our souls, we feel as if we are coming home, coming to the place in which we were meant to be."  Without question, Fieldstone helped me to come to a place I was meant to be, and I will be forever grateful.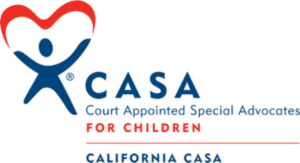 The Fieldstone coaching program has had big impact, first as a coachee and since 2004 as a coach myself.  Tom Hall and Shirley Cole pushed me to consider new, bold ideas for Voices for Children – ideas that ultimately transformed the agency.  I now coach others, in part to give back but mostly because I learn so much from my coachees as they share their challenges and, together, we brainstorm solutions. I have loved attending quarterly meetings with my fellow coaches and seeing friends at Fieldstone@4.  Seven years ago, I joined the first Fieldstone Book Club, still going strong today. I adore my Book Club friends, and so enjoy the discussions and debates we have about a variety of books as well as professional and personal issues.
What have I learned from Fieldstone? I've learned that sometimes we don't know all of the answers; that a CEO job can be overwhelming, frustrating, and difficult; that we need to seek out trusted opinions from respected colleagues; that vulnerability is OK and that courage is often required; that service to others is a privilege and an honor and that being a nonprofit leader is one of the most important things we will ever do.  I'm deeply grateful to the Fieldstone Leadership Network San Diego for teaching me more than I ever knew I needed to learn.  Each colleague has become an important, cherished person in my life, and I so appreciate Fieldstone for bringing us together. To the Network: congratulations on your 40th Anniversary – here's to the next 40!
Sharon M. Lawrence, Esq., CEO, California CASA Association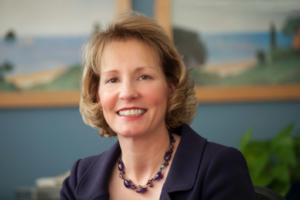 Since 2017, Sharon M. Lawrence, Esq., has been CEO of the California Court Appointed Special Advocate Association, and in that time, has seen the organization grow significantly. She was able to secure more than $5,700,000 annually for distribution to the local CASA network through federal VOCA funds, and in 2022, secured a 3-year State appropriation of $60,000,000 to spur expansion of CASA services statewide.  Sharon has assembled a team of experienced professionals to help CA CASA achieve an aspirational goal to provide every California foster child with a CASA if they need one.  For 20 years (1997-2017), Sharon was President/CEO of Voices for Children, the CASA program for San Diego and Riverside counties.  During her time at VFC, the organization grew exponentially, from $400,000 in 1997 to $6.3 million when she left to join CA CASA.  Prior to VFC, she was an attorney and litigator in San Diego, and has been a member of the California State Bar and the San Diego County Bar Association from 1988 to the present.  Recognized statewide and nationally for her expertise in child welfare, she has served on many committees dealing with foster care, dependency, the courts, and juvenile law. For the past 19 years, she has served as a Coach for CEOs and Emerging Leaders for the Fieldstone Leadership Network San Diego.  Sharon received her B.A. (Psychology, Speech Communications, and Political Science) from the University of Denver and her J.D. from the University of Texas. She is an alumna of the Harvard Business School executive program in Strategic Perspectives in Non-Profit Management (2006).
Each week during our 40th anniversary year, a member of our Network will share what Fieldstone means to them and how being a part of this learning and leadership community has impacted them and the work they do to serve the community.
If you have a story you would like to contribute to our collection, please contact Janine Mason.