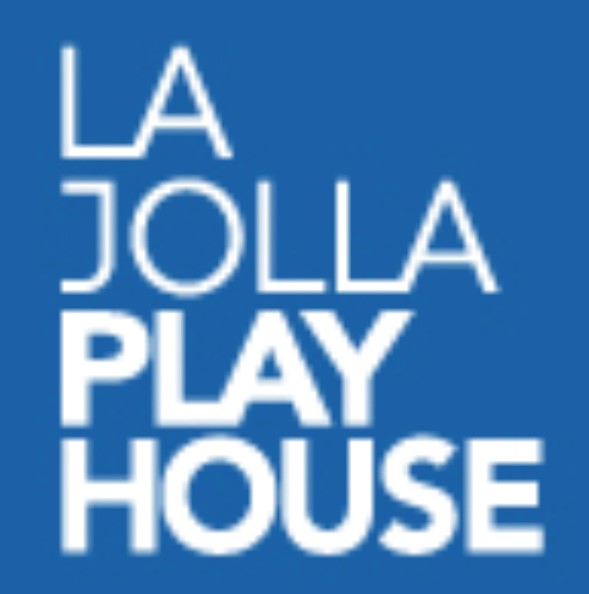 New Partnership with La Jolla Playhouse
Fieldstone Leadership Network San Diego Partners with La Jolla Playhouse on Taxilandia as part of Project Stone Catcher
Experiential learning opportunity will explore our notion of what it means to be a native, an immigrant or a resident of a place. By examining your own neighborhood, these interactive salons will challenge us to offer creative strategies for confronting gentrification*.
Brooklyn-based artist Modesto Flako Jimenez has adapted his acclaimed Taxilandia show into a virtual salon with local artists whose work intersects with gentrification.  Locally, it is being offered by the La Jolla Playhouse. Fieldstone Leadership Network San Diego has partnered with the Playhouse to share this learning opportunity with its members and other leaders in the nonprofit sector.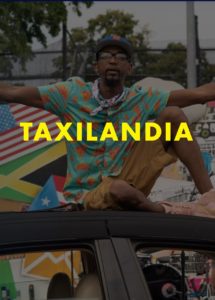 Taxilandia, created and written by Oye Group's Modesto Flako Jimenez, is a site-specific play-within-a-tour of a city. The piece immerses its audience in the flavors, sounds, sights and dynamic history of a neighborhood confronting social stigmas and the realities of gentrification. Originally developed in Jimenez's own neighborhood of Bushwick, Brooklyn, the piece was inspired and drawn from his nine years driving a taxicab and his documentation of conversations with passengers, residents, natives, and immigrants to the neighborhood. The Oye Group now works with companies all over the country to develop local versions of the piece specific to each city.
The piece is devised in three phases, beginning with a series of virtual salons with local artists whose work intersects with gentrification. Phase two involves a creative collaboration with one of the salons, where Jimenez works with the Playhouse and the local artist to identify a tour route, conduct interviews, write a script and photograph portraits of community members. Once public gathering is allowed, phase three will include live presentations and an interactive gallery.
Members of FLNSD are invited to join in the creation of this piece by participating in the live salons which will be hosted on Zoom with local San Diego artists.
Meet The Artists and Their Neighborhoods
On Thursday, January 28 at 6:30 pm PST on Zoom, artist Khalil Bleux  will share photos as he explores his Southeast San Diego neighborhood.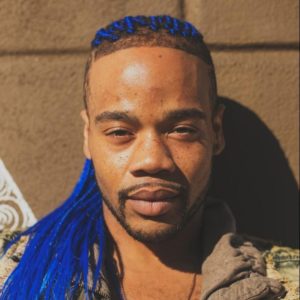 Khalil Bleux is an artist, activist and educator from Southeast San Diego. He is the founder of The SOULcial Workers and producing artistic director for Agency 515; The Social Education Theatre, a local non-profit that focuses on mental health, social education and emotional development through the arts. Khalil is a sought after playwright, poet and performer. He has been featured on stages across the country, on television, and in publications and has credits in theatre and independent film. He is passionate about using the stage as a platform for education and healing. His work serves to amplify the stories and experiences of marginalized bodies, and to raise community consciousness around trauma and relationships. He has had a 13-year career in the social services field serving transition aged youth across the county. Khalil is member of the San Diego Suicide Prevention Council and serves as a QPR trainer for the County of San Diego. He serves on the Create CA statewide initiative for arts education and is also a consultant and director with the San Diego Creative Youth Development Network. He is also an organizer with Black Lives Matter and the co-founder of The Sit In San Diego: A Black Healing space.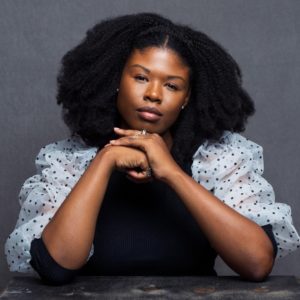 Saturday, January 23 at 1:00 pm PST, artist Joy Yvonne Jones will explore her Carlsbad/Oceanside neighborhood and share photos.
Originally from Houston, Texas, Joy Yvonne Jones attended The High School for the Performing and Visual Arts and went on to study at the University of Minnesota in the Guthrie Theatre B.F.A. Actor Training Program in Minneapolis, Minnesota. Joy is a recipient of the San Diego Critics Circle Award for Outstanding Featured Performance in a Play for her performance as Saartjie Baartman in Voyeurs de Venus at Moxie Theatre. Her most recent credits include Cherise Howard in Flex at the Humana Festival at Actors Theatre of Louisville, Isabelle in Ring Round the Moon at Lambs Players Theatre, Zuzu in Dance Nation, and Jane in Kate Hamil's adaptation of Pride and Prejudice. In 2020, her play, Ode to My Mothers, was featured in The Old Globe's Juneteenth Celebration. She is a creative hurricane working on the revolution at the speed of inspiration. And a new mother to Leonidas James. @joyyvonnejones. FLNSD recently worked with Joy on its recent Fieldstone@4 Holiday Gathering, which featured her work with New Village Arts.
THE PROGRAM EXPERIENCE
The salons are free and will take place on Zoom.  FLNSD members are invited to attend one or both.  Each salon runs approximately 90 minutes.
To personalize your learning, participants are encouraged to complete a brief amount of pre-work documenting your neighborhood. This small investment can be done easily on your own schedule and will greatly enhance your experience.
Our participation in this learning opportunity is part of our Project Stone Catcher programming which aims to help nonprofit leaders develop their skills and capacities to work in the areas of diversity, equity and inclusion.
WHAT IS GENTRIFICATION AND HOW DOES IT FIT INTO YOUR WORK and PROJECT STONE CATCHER?
*According to the Urban Displacement Project (2017) Gentrification is a process of neighborhood change that includes economic change in a historically disinvested neighborhood —by means of real estate investment and new higher-income residents moving in – as well as demographic change – not only in terms of income level, but also in terms of changes in the education level or racial make-up of residents.
Gentrification is complex — to understand it, there are three key things to consider:
The historic conditions, especially policies and practices that made communities susceptible to gentrification, including redlining, sub-prime lending, and white flight,
The way that central city disinvestment and investment patterns are taking place today as a result of these conditions, and
The ways that gentrification impacts communities, which in turn impacts the services nonprofits are relied upon to provide.
Janine Mason, founder of FLNSD believes this program is important because, "As nonprofit leaders, understanding gentrification and how it impacts our communities is foundational to understanding the forces impacting local neighborhoods and challenging its residents.  In turn, this understanding enlarges our vision and guides our personal leadership and an organization's ability to design programs and services which promote and advance equity, inclusion and diversity".