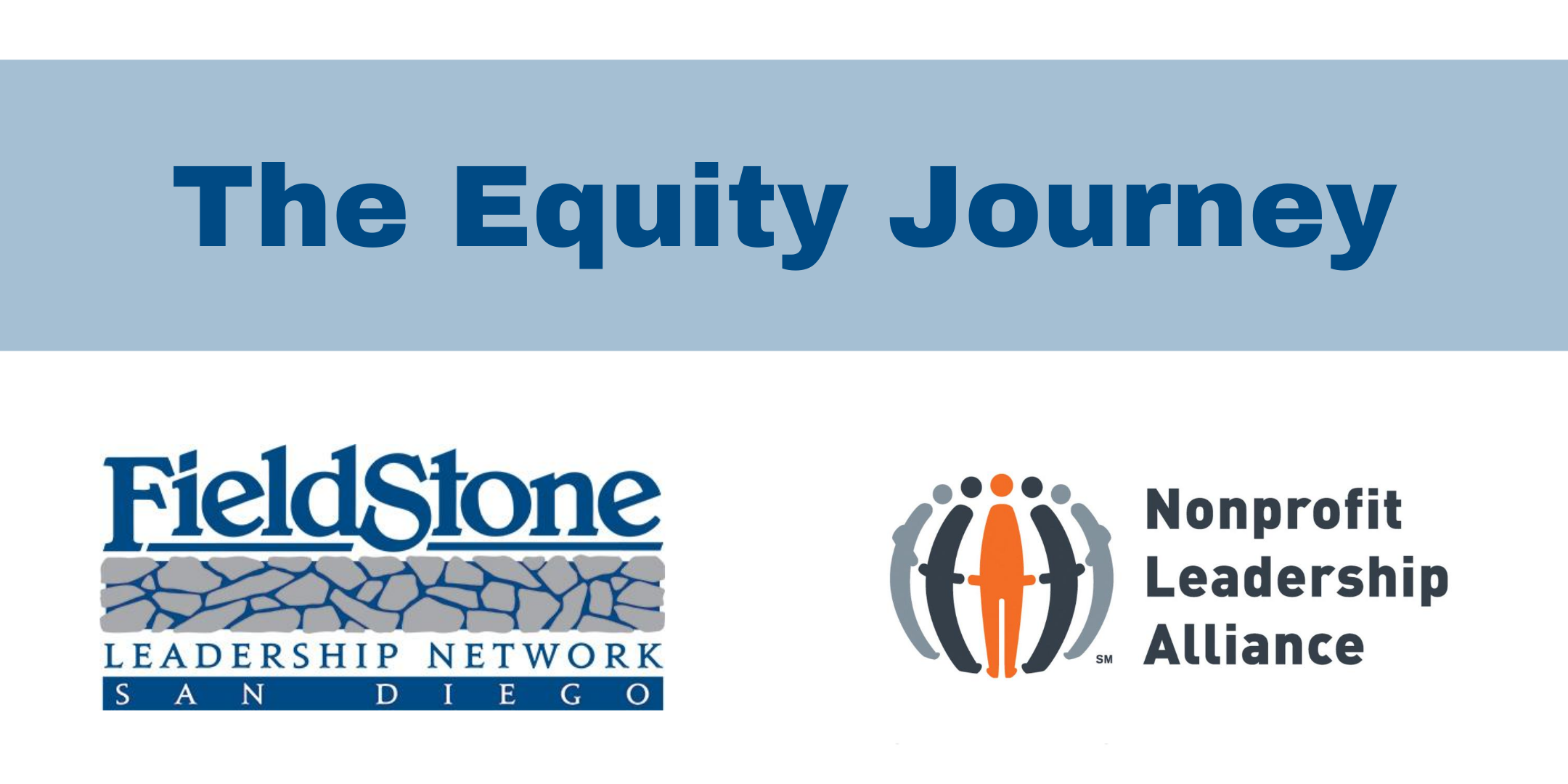 The Journey Continues
Due to popular demand and meaningful feedback from past participants, Fieldstone Leadership Network San Diego is continuing its partnership with the Nonprofit Leadership Alliance to bring The Equity Journey and Equity Journey 2.0 to nonprofit professionals in the San Diego region.  These two online learning opportunity are focused on equity, inclusion and diversity and are presented as part of Fieldstone Leadership Network San Diego's Project Stone Catcher effort.  "Society has always called upon nonprofit leaders and organizations to address our most important civic challenges. Today is no exception. As our communities work to address equity in our country and the world, nonprofit leaders are at the forefront.   FLNSD is committed to investing in the increased understanding, skills and network building  so nonprofit professionals can do this important work to the best of their abilities because it really matters", according to Janine Mason, founder of the Network. Project Stone Catcher aims to present nonprofit professionals with opportunities to learn about social justice leadership throughout each of FLNSD's individual programs.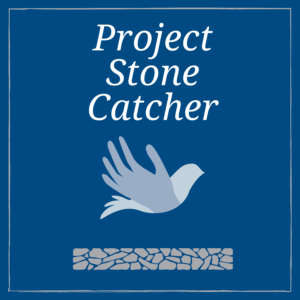 In The Equity Journey, learners will explore the meaning of equity and what it looks like in society, test their own understanding of privilege and how it impacts access and learn how to advance equity in their own organizations and communities.  
Equity Journey 2.0 focuses on organizational competencies and developing the skills and understanding necessary for leaders to cultivate equitable and diverse organizational cultures. 
Both Equity Journey courses include three self guided modules. Learners will have three weeks to complete each module. Then, Learners will participate in an online small group discussion on the module before advancing to the next session. This enhanced program feature is unique to the Fieldstone offerings.   A board member of Olivewood Gardens who participated in the program last Fall shared, that "these discussions have been a central part of the Journey" and that he was "enriched by" the participants  and "their perspectives" during his small discussions.
These courses work well for individuals as well as for entire teams or organizations. It is a cost effective and impactful way to train employees and leaders in the areas of diversity, equity and inclusion and create a shared vernacular as a starting point to begin organizational efforts and discussions to address change in an agency. Participants from Plant with Purpose concur, sharing, "The Equity Journey has already and will continue to contribute to our progress and change in our organizational behavior, culture and belief systems going forward."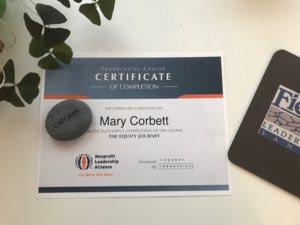 An e-certificate will be awarded to each participant who completes the online course and participates in the three online discussion groups.
Graduates of The Equity Journey are invited to continue their journey with Equity Journey 2.0. However, completing The Equity Journey is not a pre-requisite for participating in 2.0. Learners may also do both courses at the same time.
FLNSD first offered The Equity Journey in Fall 2020.  Almost 200 nonprofit professionals and board members participated.  Speaking about their experience, a participant from Jamboree Housing reported, "This was one of the most valuable trainings I've participated in".  A leader from MAAC Project agreed, sharing "I have broadened my view, challenged my upbringing and recognized how I have benefited from white privilege. . . I feel I am a better person, and better equipped to stand up for diversity, equity and inclusion not just in my work life, but in my personal life as well."
The Equity Journey begins March 1, 2021 and The Equity Journey 2.0 begins March 29th, 2021.  For details or to register visit the program tab on our website.  Click on Project Stone Catcher.