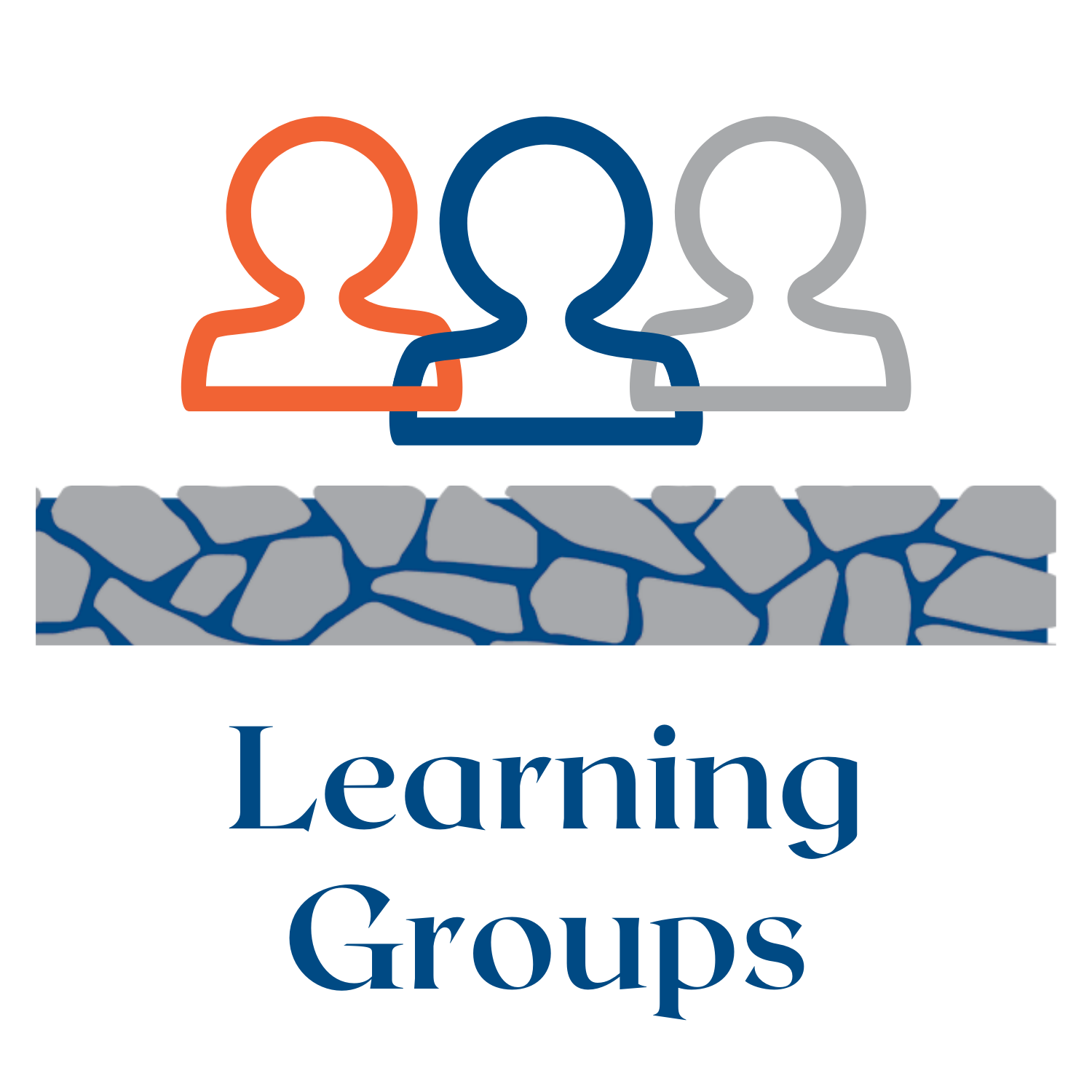 Learning Groups Kick Off 2021
Fieldstone Leadership Network San Diego is off to a fast start in supporting nonprofit leaders in the region.
Learning Groups Begin the First Week of January
As is tradition, FLNSD begins the first week of the New Year welcoming three learning groups to the Network.  However, due to the global pandemic these groups will have a unique experience as all aspects of the program have been adapted for today's environment.
PROGRAM REIMAGINED FOR TODAY'S LEADERSHIP CHALLENGES

A key in our redesigning process has been to honor all of the characteristics that make this program meaningful and effective.  Recognizing that all three of our learning groups will participate completely online for the entirety of the program, we began by converting the six month program into 12 bi-weekly sessions.  We believe this will help us maintain attention and engagement in a Zoom environment and take into consideration the responsibilities our leaders have while working from home.
We have worked thoughtfully and diligently to plan each of the bi-monthly sessions together to be rich and meaningful.  This includes a new Creative Encounters program that has been translated to provide a insightful online experience. Recognized for jump-starting the relationship building process while providing a time for self awareness, Creative Encounters is a critical component of our Learning Group Program.  Thus, it was important to find an innovative way  in which we could continue the experiential learning portion of our program.
Along with a new schedule, the 2021 cohort will be the first to experience a new and updated curriculum.  Our new syllabus includes all the classic leadership lessons required by nonprofit leaders to be successful, but now includes relevant material for leading in the areas of social justice and equity.  It also contains resources on leading in a post-pandemic world.  The beloved Fieldstone Notebook remains, but the program is now also available in an online classroom platform that will provide additional toolbox resources and communication opportunities.  Accompanying our notebook, is a new "Field Box" filled with resources for the first two sessions and accoutrements to reinforce the curriculum throughout the six month program.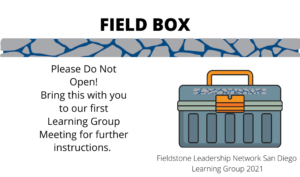 PARTICIPANTS
Our Executive Learning Group will be facilitated by Tom Hall and  includes:
Jose A. Cruz, Barrio Logan College Institute; Jodi Diamond, Boys and Girls Club of Oceanside; Max Disposti, North County LGBTQ Resource Center; Monica Emery; Center for World Music; Susan Johnson, Alabaster Jar Project; Krishna Kabra, SD Children's Museum; Travis Kemnitz, SD Audubon; Nancy Maldonado, Chicano Federation; Tonya Torosian, Promises2Kids; James Wright, and A Step Beyond.
We are hosting two Nonprofit Leaders Learning Groups this year. One will be facilitated by Tom Hall and  one will be facilitated by Laura Spiegel. Participants include:
Frankie Alicia-Ford, New Village Arts; Catalina Beltran, Casa de Amistad; Aaron Bullard, Villa Musica; Natalie Ganz, SD Public Library Foundation; Kristen Kreitzer, Plant with Purpose; Danielle Lopez, Make A Wish San Diego; Joseph Mack, David's Harp Foundation; Michelle Malin, Boys and Girls Club of Greater San Diego; Michelle Matter, ElderHelp; and Denise Obrero, Community Housing Works.
Ren Cabales, Just in Time for Foster Youth; Sarah Castro, MMCSD/CVCTS; Suzi Day, Free to Thrive; Jaqueline Hess, SD Hunger Coalition; Karla Navarro, A Step Beyond; Regina Ralston, Don Harrington Discovery Center; Alberta Saavedra, Community Housing Works; Lauren Short, I Love A Clean San Diego; and Robin Strickland, ElderHelp;
THE FUTURE
While we look forward to the day our Learning Groups can return to meeting in person, we are excited for the promise and potential that our 2021 program will provide for those participating this year.  Last year, we saw first hand how members of the Learning Groups helped each other survive and thrive in the most challenging of times.  As we make our way to a new normal, we know the Learning Group program will provide the essential and indispensable knowledge and support that have become the hallmark of our program.
To learn more or find out about our 2022 Learning Group program, please visit the Learning Group tab on our website.