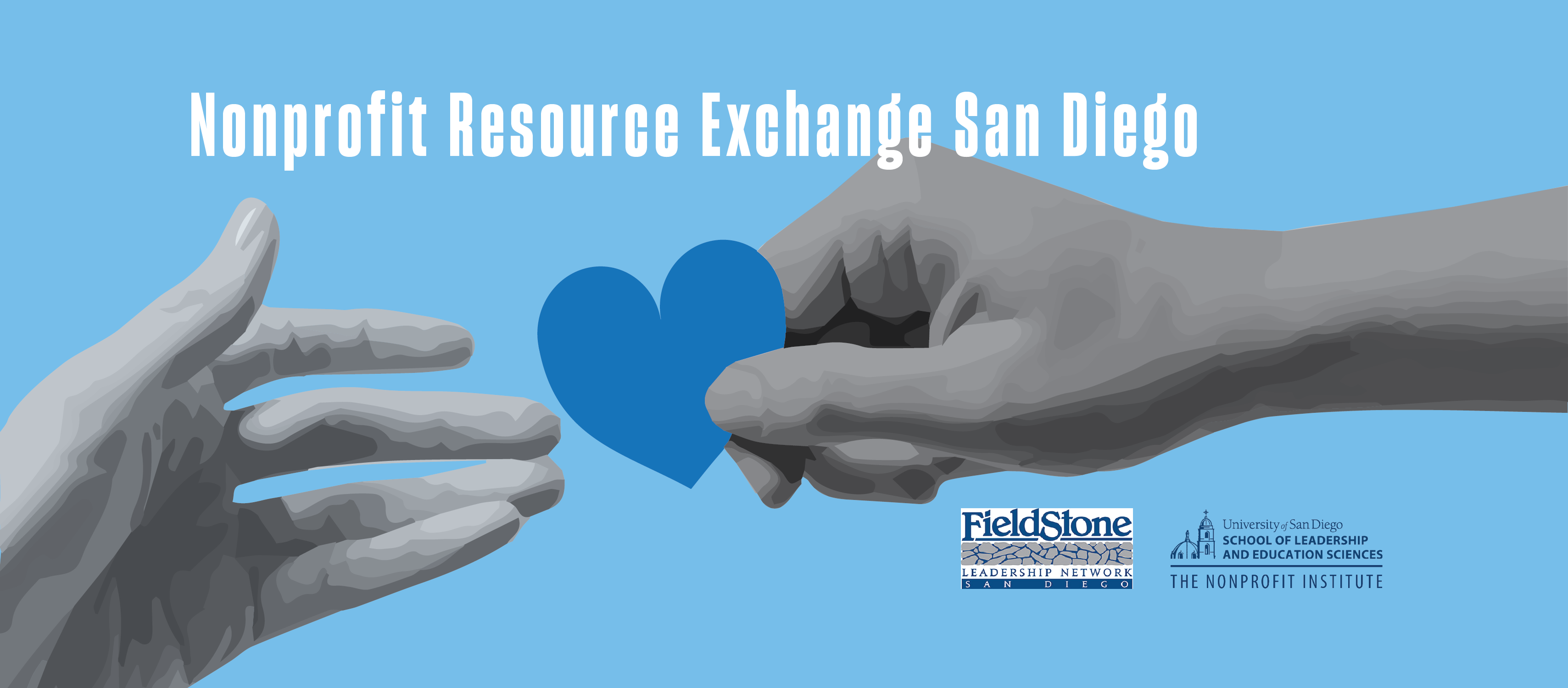 Introducing the Nonprofit Resource Exchange
The Nonprofit Resource Exchange is a place for nonprofit organizations to ask for what they need and to offer what they have to other nonprofit organizations as we navigate through COVID-19. The Exchange is built on the value of reciprocity with the goal of sharing resources to help the nonprofit sector as we all work together to lead our teams, serve our clients, re-imagine how we work, and sustain our organizations for the future. 
Nonprofit Resource Exchange San Diego is brought to you as a pilot program through a partnership between FIELDSTONE LEADERSHIP NETWORK SAN DIEGO and THE NONPROFIT INSTITUTE at the University of San Diego.
Within its first few days, the group had grown to close to 500 members.  Nonprofits have asked for supplies, equipment and consulting services.  In turn, nonprofits have offered a variety of spaces for new uses to address emerging needs, refrigeration/freezer space, fundraising, financial planning and legal assistance.  From unique asks for phone chargers for medical professionals and patients to the necessary work of doing scenario planning and writing emergency funding appeals, members of the nonprofit community are stepping up to support each other and offer what they have to pull each other through these unprecedented days.  If you have ever wondered how we would survive, scrolling through the Exchange, gives you a sense of how we will not only survive, but thrive together as a vibrant, cooperative, community.
The Nonprofit Resource Exchange is hosted on Facebook and can be found by searching Nonprofit Resource Exchange San Diego.