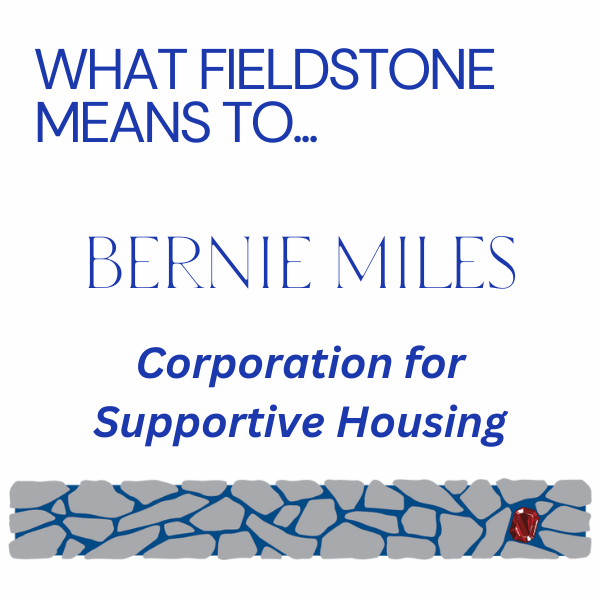 Gained a Sense of Wonder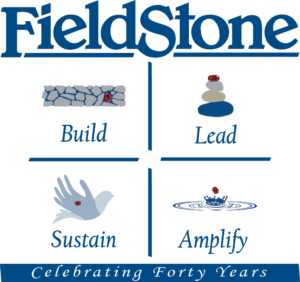 I first connected with Fieldstone Leadership Network San Diego in March of 2021 participating in the Equity Journey 1.0 and Equity Journey 2.0 series back to back. This country was still dealing with the aftermath of the murder of George Floyd in May of 2020 and the trial of the person placed in the position to be a protector, not to mention the numerous protests.

I had recently joined a new agency, The Corporation for Supportive Housing, CSH,  where my supervisor offered me the opportunity to engage with equity work. On my 3rd day at CSH, there was an all-staff monthly meeting known as the Racial Equity Call. These calls commenced at the agency in 2019 as a safe space to build connection and community with "CSHers" on our collective and individual journeys of anti-racism practice and to learn how to apply a critical race equity analysis to all aspects of our work. This was all new to me, a commitment at this level.
In the Equity Journey series, the focus was on personal learning, then agency impact, and lastly, social justice (Equity Journey 3.0). What can I do to enhance racial equity and social justice within my work, my agency? It was in one of the Equity Journey 2.0 sessions when I realized I was not learning this material for my edification. I now found myself entrenched in a journey that greatly moves me to my core when discoursing, the issues of racial equity.
After the experience of the Equity Journeys, I took the opportunity to enroll in the Fieldstone Nonprofit Leaders Learning Group where I got the chance to meet Janine in person for the first time in 2 years (we had only been in programs together on Zoom).  The leadership groups and the equity journeys are designed to enhance leadership skills and promote understanding and action around equity and social justice issues. The process that unfolded over the next six months was transformational. Key takeaways for me include:
Increased self-awareness in my leadership approach by reflecting on my own values biases and assumptions. The leadership program helped me to understand how my background and perspectives shape my leadership approach.
Enhanced leadership skills such as problem-solving, collaboration, and decision-making.
Understanding of equity and social justice gaining a deeper understanding of discrimination, privilege, power dynamics, and their impact on individuals and communities.
Empathy and perspective taking, learning to value and respect different viewpoints, and gaining a better understanding of the experiences of marginalized individuals and communities. Coming at the issue with a sense of wonder as Janine might say.
Action-oriented mindset taking action to promote positive change by applying the learning and insights to a personal and professional context. The problem-solving skills of this cohort were a master class.
I believe I have greatly increased my leadership abilities in the short time I have engaged with Fieldstone.  I frequently look at challenges from a different perspective. I come with a sense of wonder and work to promote a positive outcome for all stakeholders involved.  Thank you Fieldstone Leadership Network San Diego.
Bernie Miles, Senior Program Manager, Corporation for Supportive Housing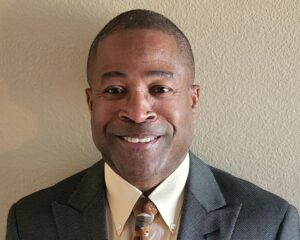 Bernie sees himself as a transformational leader with a strong emphasis on solution focus approach to problem solving.  He believes communication, teamwork and the ability to laugh are essential components to dynamic, successful teambuilding. He is currently serving as the Senior Program Manager for the Corporation for Supportive Housing.  In the past, he has lead teams as Veterens Village, Episcopal Community Services, Fr. Joe's Villages and Case de Amparo.  He has served as a high school wrestling coach for more than eight years.  Bernie graduated from Fieldstone's Nonprofit Leaders Group in June 2023 and participated in The Equity Journey series from 2020-2022.  
Each week during our 40th anniversary year, a member of our Network will share what Fieldstone means to them and how being a part of this learning and leadership community has impacted them and the work they do to serve the community.
If you have a story you would like to contribute to our collection, please contact Janine Mason.