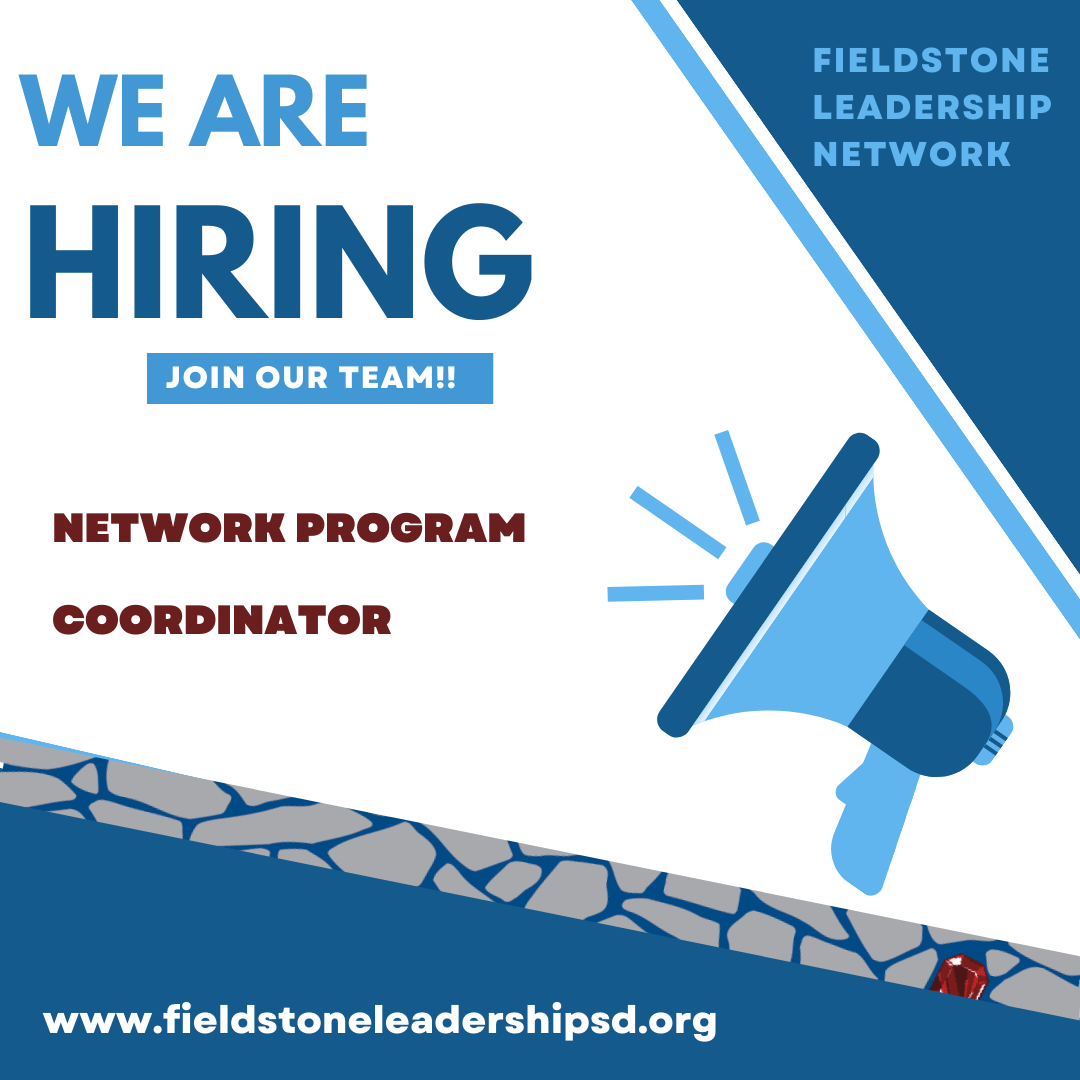 We Are Hiring!
A Rare Opportunity to Become 
Part of our Fieldstone Team
Are you looking for an opportunity to engage in meaningful work that directly impacts the nonprofit sector? If so, consider joining our team.
We are currently looking to hire for our Program Coordinator position. The Program Coordinator will work:
Coordinating and managing various programs designed to support nonprofit leaders.

Providing exceptional hospitality and creating a welcoming atmosphere for all participants.

Independently managing tasks and proactively addressing challenges as they arise.

Maintaining a high level of organization and effectively multitasking to handle multiple programs simultaneously.

Collaborating with a diverse network of nonprofit professionals to facilitate connections and collaborations.
We are looking for an individual with significant technology/computer skills who is passionate about the nonprofit sector. The ideal candidate will possess:
A strong passion for community engagement and the nonprofit sector.

A commitment to providing exceptional hospitality and creating an inclusive environment.

The ability to work independently and take initiative.

Strong computer and organizational skills and the ability to manage multiple programs effectively.

Excellent multitasking abilities and the capacity to adapt to changing priorities.

Strong communication skills and the ability to build relationships with a diverse group of nonprofit leaders.
This position provides:
Flexible, part-time, and hybrid work schedule to accommodate work-life balance.

Opportunities for professional development programs and experiences to enhance your skills.

Engagement in broad and impactful work within a network of hundreds of nonprofit leaders.

A positive and collaborative work environment that values diversity and inclusivity.
Interested candidates are invited to submit their resume and a cover letter to [email protected]
Full job description can be found HERE
Clare Rose Foundation/Fieldstone Leadership Network San Diego is an equal opportunity employer and values diversity in its workforce. We encourage applications from all qualified individuals.