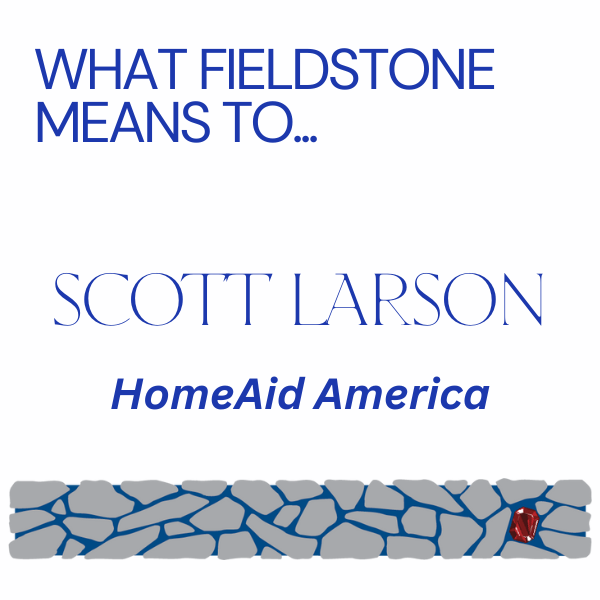 An Incredible Base and Network of Colleagues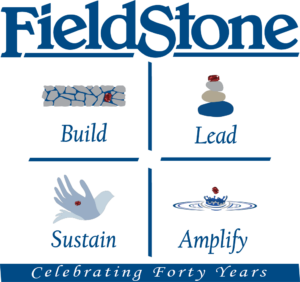 I was first introduced to the Fieldstone Leadership Network when I accepted the position of Executive Director for HomeAid Orange County in 1998.  One of the first things that Mike Lennon (my predecessor and founder of HomeAid) said I needed to do, was to get involved with Fieldstone.  He said it would be a base of people that would help me as a new executive director. I dove right in, not only did I join a peer learning group, but I also ultimately became a coach and participated in as many programs and retreats as I could.  Fieldstone gave me an incredible base and network of colleagues that to this day are a part of my professional career. However, nothing could have prepared me for the indescribable and life (and organization) changing gift it was for being chosen as one of four executive directors, awarded the Fieldstone Clare Rose Sabbatical in 2019.
It was truly a priceless gift of time to reflect, renew, and build into myself personally and professionally that in turn, helped me build into others.  I could not have asked for a more effective use of the opportunity and the lessons that I have learned along the way.  In the end, I have grown as an individual and as a leader, and so has (at the time) my interim executive director and long-term colleague Gina Cunningham and the board of directors and staff of HomeAid Orange County. As I reflect on my Fieldstone Clare Rose Sabbatical and look at the program Logic Model and desired Outcomes, I clearly see movement in the key areas outlined.  The Clare Rose Sabbatical strengthened me as well as Gina Cunningham and HomeAid overall. An unexpected outcome is that I am the Chief Executive Officer of HomeAid America, and Gina Cunningham is the Executive Director of HomeAid Orange County. The purpose and intent of the sabbatical was fulfilled and truly multiplied its initial impact and I could not be more thankful for the Fieldstone Leadership Network San Diego.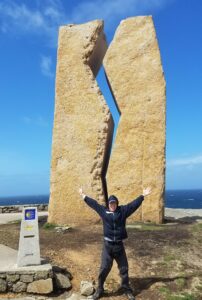 I was renewed physically and emotionally as well as in my mental health.  I understood, pursued, and experienced a work/life balance and I clearly improved my personal relationships with my wife and three daughters. The ability to intentionally take a break from work and even household tasks and other responsibilities allowed me to connect with my family members in meaningful ways of rest, relaxation and to engage and be present with them in activities that bring them joy and fulfillment. The sabbatical offered me the chance to disconnect from external distractions, focus on each other, and engage in meaningful conversations, meals, and other activities that strengthened our relationship as a family ultimately creating a sense of belonging and support.
Organizationally, I saw an increase in HomeAid's capacity.  Human capital was increased not only with staff but the board of directors through this process in their decision-making as having a broader understanding of the organization.  We saw an increase in social capital as leadership was not only shared but passed on and there was an increase in communication and collaboration between staff, the board of directors, and the interim executive director.  As a result, there was a stronger commitment to the organization by not only myself but everyone involved.

In the end, there was an increase in structural capital (intangible assets and resources such as infrastructure, systems, processes, and intellectual property) as a result of my pursuing and accepting the position of CEO of HomeAid America and Gina being offered and accepting the position of Executive Director of HomeAid Orange County.
I am truly humbled and will forever be grateful for this opportunity and the gift of the Fieldstone Clare Rose Sabbatical and all that the Fieldstone Leadership Network has built into my life.
Scott Larson, CEO, HomeAid America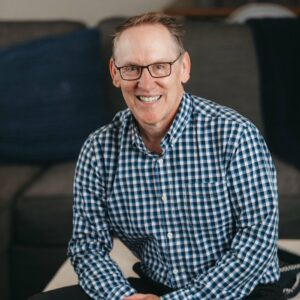 Scott Larson, has worked in the nonprofit sector for over 30 years.  He serves as the CEO of HomeAid America, a role he took after completing his Clare Rose Sabbatical.  Prior to this role, Scott was the Executive Director of HomeAid Orange County for 21 years.  Leading the founding chapter, Scott is credited with uniting builders, community leaders, service providers and government officials to lead the development of 33 housing projects, valued at $64 million, and adding 975 beds to the region.  Scott earned his Bachelor of Science at Biola University and holds a Master's in Business Administration from the University of Phoenix.  He has participated in learning groups, served as a Fieldstone coach, participated in our leadership retreats and taken a Clare Rose Sabbatical.  
Each week during our 40th anniversary year, a member of our Network will share what Fieldstone means to them and how being a part of this learning and leadership community has impacted them and the work they do to serve the community.
If you have a story you would like to contribute to our collection, please contact Janine Mason.