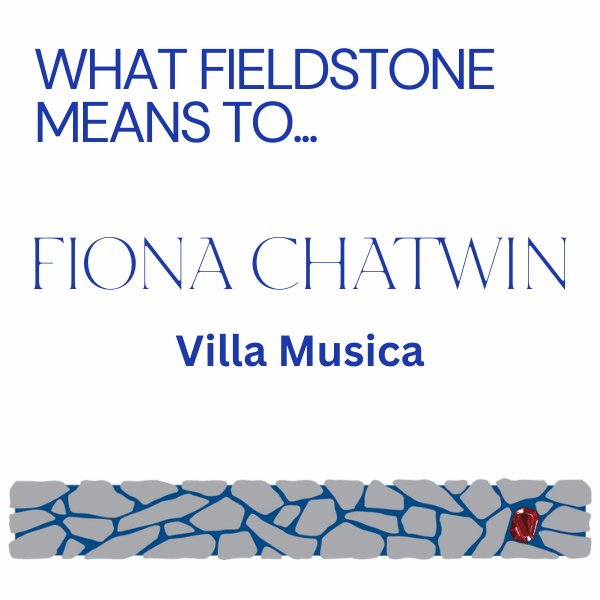 Finding Family at Fieldstone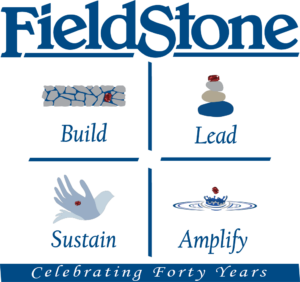 I'm a Founder and the Executive Director of a small non-profit Arts organization and it's lonely sometimes. For the first 12 years of Villa Musica's existence, I focused a lot of energy finding my people at conferences and workshops through a national affiliate organization based in New York City. This was a great resource but it left me feeling disconnected on a local level. Then I met Janine Mason and realized that I had been missing out on connecting with people right in my own town.
In 2018, I signed up for a book club to "test the waters" and very quickly connected with non-profit leaders from multiple sectors, who provided support, a sounding-board, and a special kind of camaraderie that had been missing for me in San Diego. The sparks and energy that ignited in that conference room each month left me feeling inspired, energized and (best of all) CONNECTED. I was hooked.
Next came the Executive Learning Group. We met for the first time in the Fall of 2019. The pandemic hit during our time together and I am absolutely sure that I would not have been able to navigate that time without the support of my cohort. We are still in touch today.
During this time, I also did some Stone-Catcher work and took part in The Equity Journey 1.0 and 2.0 with my Board Chair as we prepared to do some organization wide work on policy around DEIB (Diversity, Equity, Inclusion, and Belonging). This program was humbling, inspiring and beautifully transparent. I love that program facilitators, like Janine, could speak to feeling vulnerable and a bit overwhelmed; helping us all find our way on a sensitive and important journey.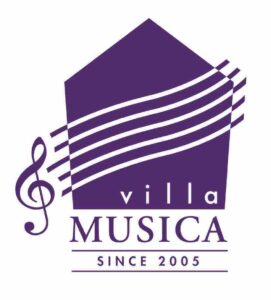 Then I applied to the Fieldstone Coaching Program. I was pretty clear about my goals for this program. Maybe even a bit demanding! The coach that I was matched with was PERFECT. We worked on scary stuff. A succession plan (yeh, remember I'm a Founder, that's BIG), a payraise (us Founders are truly terrible at getting paid at industry rates), and best of all we worked on my relationship with my staff and board. It was great to partner with my coach to dig into things I hadn't had the courage to fully address on my own. The 360 feedback module I participated in was so enlightening. Every now and then I re-visit it to keep things in check.
My work with Fieldstone has enabled me to make connections in San Diego that are life-long. The people I have met through this work have provided so much over the past five years; a sounding board, a shoulder to cry on, a systems model, a construction contact, help to solve problem. In return I have done the same. The reciprocity and confidentiality that the network holds as bastions of its core values engenders a spirit of honesty, vulnerability and trust that I couldn't be without now.
I am a better leader now. One who is vulnerable, able to step back and watch others take the floor. My "founder grip" is loosening and the organization is all the better for it. I can take time, go on vacation, breath, and laugh. Our team is small but mighty and I feel that my servant-style leadership model is working now that I have learned to receive as well as give. My work is both the most challenging and rewarding part of my life and I wouldn't have it any other way. With Fieldstone by my side, I am finding balance.
Dr. Fiona L. Chatwin, Executive and Artistic Director, Villa Musica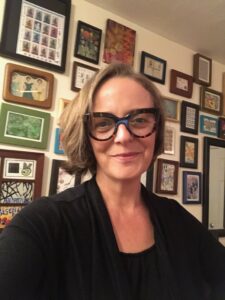 Dr. Fiona Chatwin completed a Doctorate of Musical Arts from UCSD with a view to a joint career as both teacher and performer. With more than twenty-five years experience as a teacher of voice both here in San Diego and in Melbourne Australia (where she is from), Chatwin has worked with students of all ages, backgrounds and vocal disciplines. Chatwin has worked at both Community College and University levels designing curriculum for programs that range from music theory to opera, vocal music of the 20th century to improvisation.
In 2005, Chatwin founded Villa Musica – San Diego's Community Music Center. Since its humble inception Chatwin has built Villa Musica into a musical home for aspiring musicians of all ages, providing a stable work environment for local teaching artists and, enabling access to music education for low income families and seniors across San Diego county through Villa Musica's satellite initiative.
Chatwin's affiliation with the National Guild for Community Arts Education has provided her with many opportunities to learn about administrative best practices and national standards of excellence. In 2013 she was chosen to participate in the highly competitive Community Arts Education Leadership Institute, and then in 2015 she was invited to participate as a guest faculty member. Chatwin is an ongoing presenter at the Guild's National Annual conference, specializing in sessions pertaining to small organization start-up strategies, mentoring first time ED's, and initiatives that highlight the power of collaboration. Chatwin's practical and straight-shooting style is well received by guild members across the country and she has mentored many leaders through organizational growth and restructuring. Chatwin currently serves on three advisory boards for small organizations across the country.  Chatwin has participated in Fieldstone's Leadership Reading Group, Executive Learning Group, Coaching Program and is a current member of the All We Can Save Learning Circle.
Balancing the roles of CEO and Artistic Director, Chatwin embraces the entrepreneurial challenges that a young organization reveals, and has guided it through significant growth. It is with a steady and unyielding focus that she maintains Villa Musica's mission in her sights as she navigates the challenging terrain of the non-profit arts organization of the 21st century.