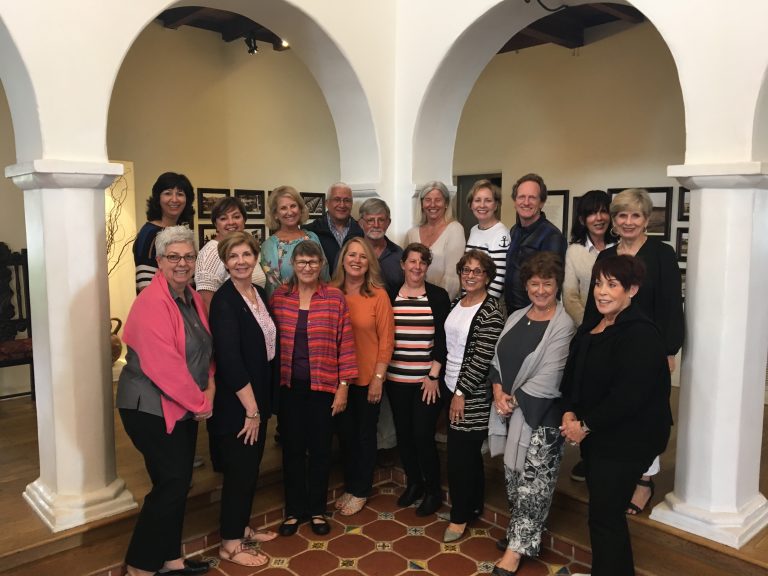 Coaches Gather for Learning and Fellowship
This week, Fieldstone Coaches from both San Diego and Orange Counties gathered together for updates and training. Hosted at Casa Romantica in San Clemente, the Coaches spent the day supporting each other in their coaching activities by sharing resources and personal experiences with each other. In addition, Sue Schaffner, led a training module on how to lead a "personal strategy retreat" for a coachee. This module adds to the toolbox of each coach by giving him/her another instrument to help offer support and development to his/her coachee.
The Fieldstone Coaching Program pairs executive directors, one of whom has been trained as a consultative coach, in a twelve-month, confidential, one-on-one peer coaching relationship. Through a series of monthly meetings and ongoing conversations over the course of a year, coaches help to empower coachees to accomplish specific leadership goals and resolve organizational problems. Coaches meet with Fieldstone Foundation staff on a quarterly basis throughout the program for guidance and support.
Applications for the 2018 program will be available in September. The year-long program includes a 360 Degree Review from the Center for Creative Leadership and an hour-long debrief with a facilitator certified by the Center to give feedback. The cost of the program is $350. More information and the application can be found on our website under the Leadership Network Tab.