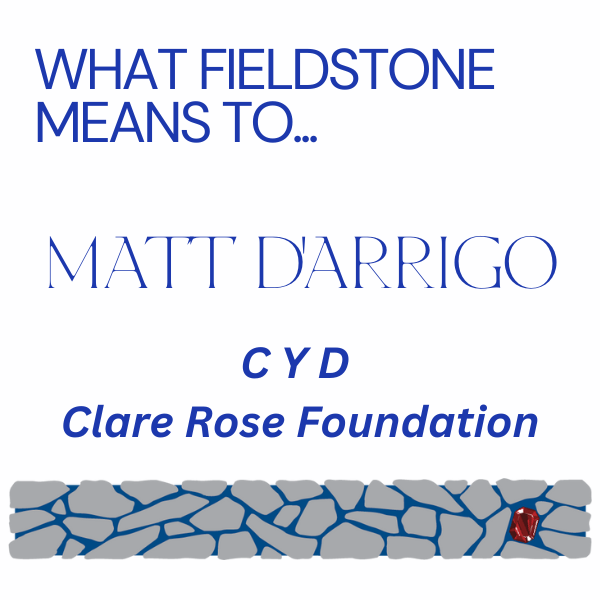 A Network of Deep Relationships & Reciprocity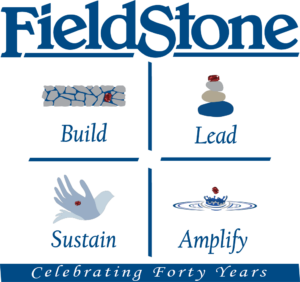 Recently, I was on a Zoom call that truly represented what Fieldstone Leadership Network (FLNSD) means to me. In the "boxes" were Janine Mason; Founder of FLNSD, Anne Vincent; President of Clare Rose Foundation, and Chris Rutgers Founder of Outdoor Outreach & the Trauma Foundation. Three of my closest and most important colleagues and friends – and none I would have known without FLNSD.
I met Janine in 2003 when I was at a low point in my life and desperately trying to launch my new nonprofit, A Reason To Survive (ARTS). At the time Fieldstone was a foundation providing both grants and leadership development programs. I desperately needed both! Janine and I connected immediately and bonded over our shared experience of losing a parent. She saw my passion, invested in me, and she also encouraged me to go through their coaching program. I was paired with Jan Giacinti, and it was a life saver. Jan was way more than a coach – she was a friend, confidant, cheerleader, and surrogate "mom" for me. I remember hoping I could someday reciprocate what I received by becoming a coach myself to help others like me. Little did I know that would be the beginning of a 20-year journey with Janine/FLNSD. I would participate in all the programs she offered, becoming a yearly Coach as well as a facilitator for Creative Encounters, and whatever other role Janine called and needed me to play!
I met Chris when we were in the Fieldstone Executive Learning Group in 2005. We were both struggling founders of youth development organizations, and we became fast friends and colleagues supporting each other over the years through the ups and downs of running our organizations. We witnessed in each other the toll our work had taken in our personal lives. We both took sabbaticals in 2010, and then helped each other through our founder transitions as we left our organizations and began new paths in serving our communities. Even after Chris moved to the Pacific Northwest, we have remained close through our monthly Zoom calls and in-person visits. We support each other's projects, are strategic thought partners, and we are constantly trying to solve issues in the nonprofit and philanthropic communities. Most importantly, we are there for each other as friends.
I met Anne Vincent in 2013 when she began exploring the idea of a Sabbatical Program for nonprofit leaders. She was introduced to Janine and formed a partnership with FLNSD to run the program. Janine brought me in as an advisor since I had taken that sabbatical a few years earlier. I quickly hit it off with Anne and her brother Ted. They soon became dedicated supporters of ARTS and trusted partners – unlike many funders I had experienced. When I made the decision in 2016 to leave ARTS and focus on addressing some of the systemic issues and inequities facing organizations like ARTS, Anne made an offer I couldn't refuse – let's do it together! I have been working with Clare Rose since 2017 to strengthen the field of Creative Youth Development.
I share these histories with you because I think they show the true, unseen power of FLNSD. The direct programs FLNSD run are incredibly impactful but the conditions Janine creates for deep, long-term relationships to flourish are even more powerful. These relationships create a ripple of impact that is often hard to see and measure because they happen beyond the walls of FLNSD. They are happening in all corners of the community – new friendships, partnerships, collaborations, programs, projects…all because people met, connected, and bonded through FLNSD.
The Zoom last week was a perfect example of that . . .
Chris had called me a few weeks earlier with an amazing opportunity and idea for a leadership development program. We bounced some thoughts around and, rather than trying to run the program himself, he offered maybe it could "live" at Clare Rose / FLNSD. It's that spirit of reciprocity that powers the Fieldstone Network. Those who have greatly benefitted from FLNSD are always coming back to give back and pay it forward for others.
No one could have predicted 20 years ago when I met Janine, 18 years ago when I met Chris, or 10 years ago when I met Anne, that we would be in the deep relationships we are in and sitting on a Zoom planning a new program for the greater good of nonprofit leaders in San Diego. But that's the power of FLNSD – A ripple of deep relationships and reciprocity that allows for these partnerships to emerge and take flight.
Matt D'Arrigo, Director of Creative Youth Development, Clare Rose Foundation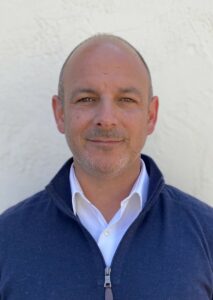 Matt D'Arrigo has dedicated the past 20 years of his life to being a champion and advocate for the arts and young people. He is the Director of Creative Youth Development at the Clare Rose Foundation and the Co-Founder of The Clare Rose Center for Creative Youth Development (CYD) in San Diego, CA. With a small team, D'Arrigo oversees local, regional, and national strategy, investments, advocacy, coalition building, and field building activities.
Prior to joining Clare Rose Foundation, D'Arrigo was the Founder and CEO of A Reason To Survive (ARTS), a nationally recognized CYD organization based in National City, CA. His work with ARTS was the subject of the 2013 Academy Award winning documentary short "Inocente", featured on the Today Show, was a case study in the New York Times best-selling book "Decisive" by Chip and Dan Heath, and profiled in Darius Graham's book "Being the Difference: True Stories of Ordinary People Doing Extraordinary Things to Change the World". His work in philanthropy with Clare Rose was recently featured in the New York Times.
D'Arrigo is co-founder of the National CYD Funders Forum and Arts Amplifying Youth (AAY!). He sits on the boards of the National Guild for Community Arts Education, Catalyst of San Diego and Imperial Counties, and is Vice-Chair of the San Diego Regional Arts & Culture Coalition. He also sits on the National Partnership for Creative Youth Development and the Arts Ed Impact Group for Grant Makers for Education. Matt is a gradutate of Fieldstone's Executive Learning Group and Coaching programs and now serves as coach and Creative Encounters facilitator for the Network.
He lives in Point Loma with his wife Hulya, kids Tessa and Andrew, and their dog Max.
Each week during our 40th anniversary year, a member of our Network will share what Fieldstone means to them and how being a part of this learning and leadership community has impacted them and the work they do to serve the community.
If you have a story you would like to contribute to our collection, please contact Janine Mason.