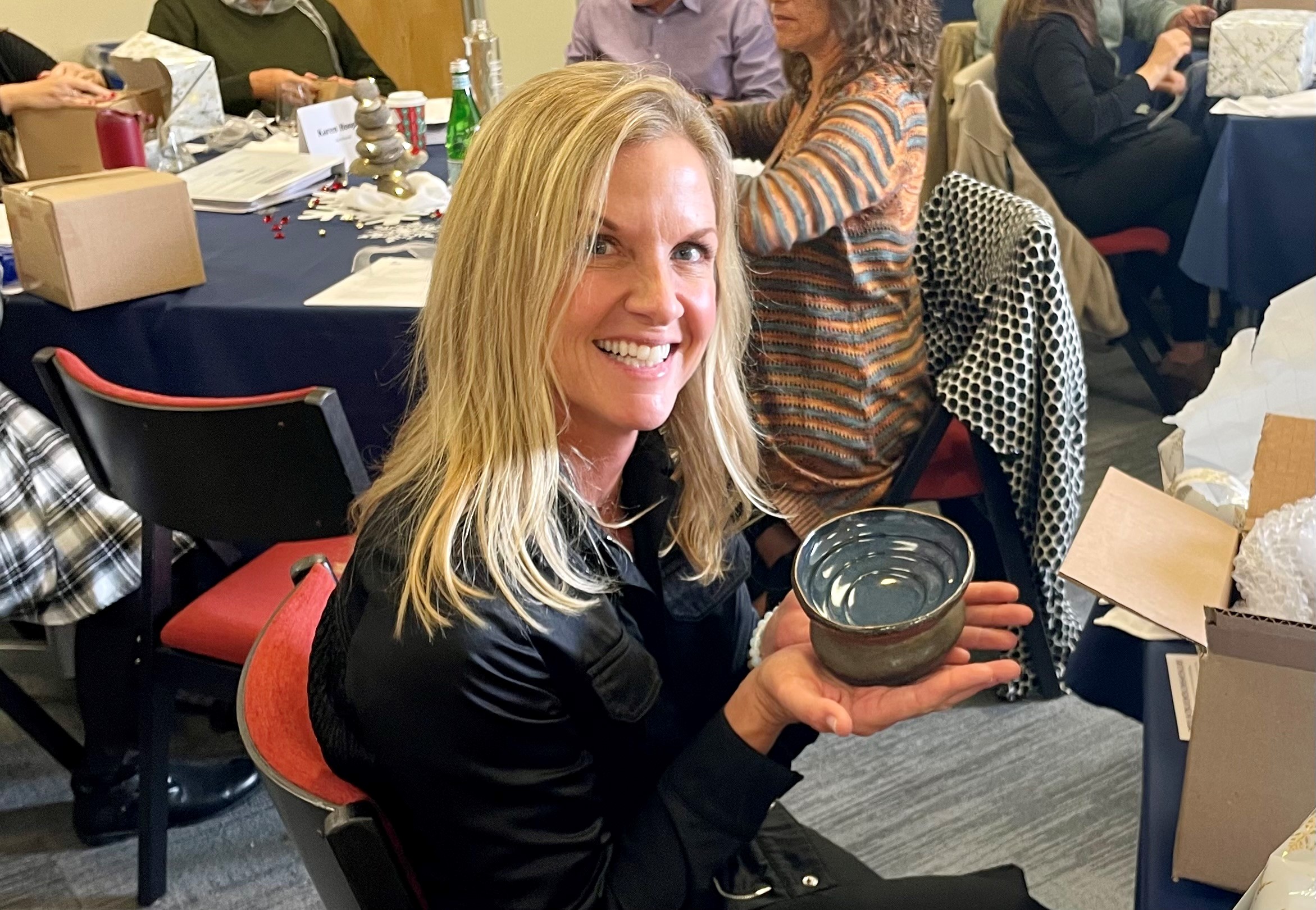 When There Are No Words, Use Art
Mason Commissions Art Piece to Honor Facilitators and Coaches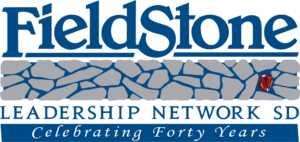 Reaching a 40 year anniversary does not come without the work and commitment of many people who are consistently contributing to the culture and quality of the services and products offered by an organization.  For Fieldstone, this team of people include our program facilitators and peer coaches who work with our founder and staff to "hold space" for nonprofit professionals to participate in meaningful leadership development programs and to build trusted relationships with each other.
Recognizing the critical role facilitators and coaches play in the way Fieldstone approaches leadership development, we felt it was fitting to honor their work with a special gift during our anniversary year. Working with Kay Pere of Mystic, Connecticut, Janine Mason commissioned "Holding Space",  a piece of pottery inspired by the unique and artful nature of how each facilitator and coach holding spaces for members of the Network.  Each piece was handcrafted and individually made by Pere to represent the individual craft of each person.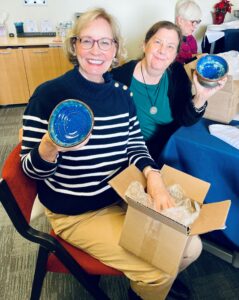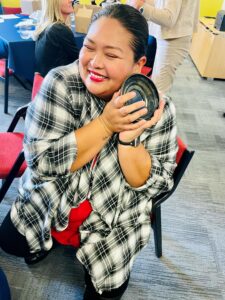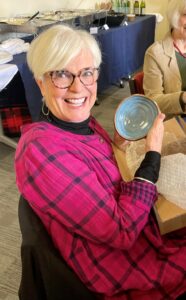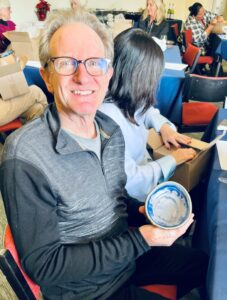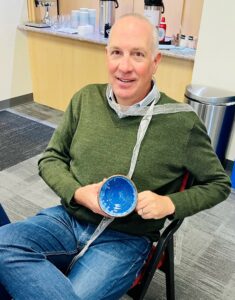 Heather Plett, founder of the Centre for Holding Space, defines holding space as being "willing to walk alongside another person in whatever journey they're on without judging them, making them feel inadequate, trying to fix them, or trying to impact the outcome. When we hold space for other people, we open our hearts, offer unconditional support, and let go of judgement and control."  Over the years, this concept has become a key principle of how we do our work in offering leadership development opportunities.  Holding space is woven into Fieldstone's DNA and is one of the characteristics what sets our programs apart from others. 
Fieldstone's "Holding Space" is a low, open vessel with a soft, natural copper colored glaze on its outside surface. The foundation of each piece is a rounded gray Fieldstone, which provides a solid base for the bowl while symbolizing the individual commitment to and collective nature of the Network.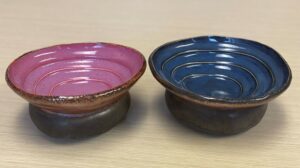 The interior surface of the vessel reveals concentric circles to illustrate the progression of continuous learning, offering hospitality, and building trust with each other. Bathed in various colored glazes, the resulting patterns of each piece are varied to reflect the adaptive and distinctive styles of Fieldstone coaches.  
The bowl conveys the hallmarks of the Fieldstone Leadership Network San Diego: reciprocity, strength, resourcefulness, balance, and a sense of community.
"When there are no words, use art", was how Mason described her efforts to share her deep appreciation to Fieldstone Coaches and facilitators. As words did not seem adequate to convey the magnitude of her gratitude or the impact they have made through their work with the Network, Mason worked with Pere to give the gift of art to each leader in hopes of fully conveying her admiration and appreciation.
The reaction and response from the recipients was special to watch as each one was clearly touched by the thoughtfulness and symbolism of the bowl. As John Malashock shared, "no one holds space like Janine Mason and to be gifted these works of art was very special".
Deb Martin, CEO of ElderHelp, concurred, saying " thank you for the beautiful, thoughtful ceramic bowl.  I look forward to displaying it and being reminded to hold space for those in my life."
Karen Terra agreed, saying, "thanks for the gorgeous bowl.  It's such a thoughtful gift.  I saw a bunch of others that were equally gorgeous, but honestly, I didn't see any that I loved more than the one I received.  It's so beautiful!"