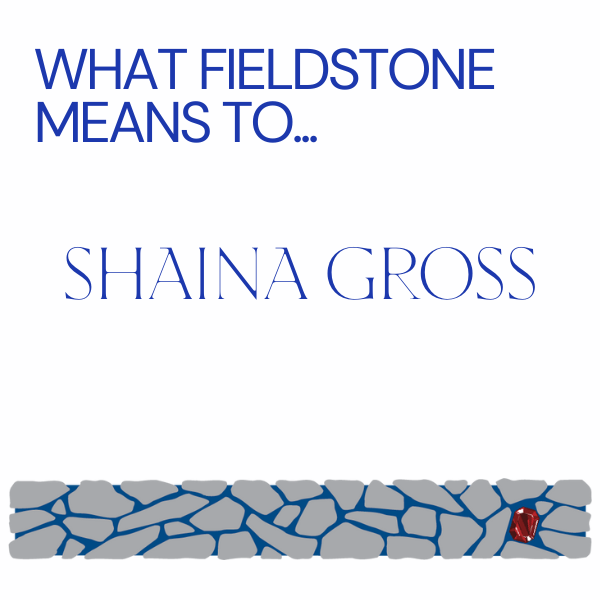 Unique Support and Genuine Investment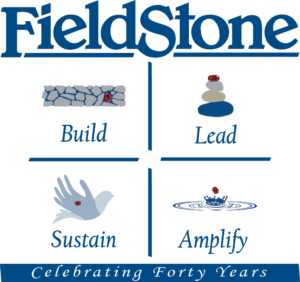 Being a nonprofit leader is fulfilling, exciting, challenging and honestly, sometimes lonely.  I first "met" Fieldstone in its previous role as a community grantmaker.  I quickly saw the unique value they added to the overall nonprofit network and the leaders of these organizations.
I joined the Fieldstone Executive Learning Group as a new CEO who was juggling staff engagement, board development, program implementation, fundraising and strategic planning.  The Executive Learning Group provided a dedicated space for me to focus on my own learning and growth as a leader, as well as an opportunity to make connections with fellow nonprofit leaders.
As a CEO, it can be hard to find a thought partner that can help you think things through.  Your partner is probably tired of hearing about it, other friends or colleagues may not understand the nuances of the nonprofit world, you can't talk to your staff and you are nervous to share too much with your Board.  The Executive Learning Group was a place that I could be vulnerable about challenges I was facing.  I received candid feedback, suggestions of questions to consider and offers to support even deeper.  It was also a space where my day-to-day was normalized, as I met on a monthly basis with 12 other people who were in the same position and could relate.  This Network, the facilitation (thank you Tom Hall), Janine Mason's leadership and the intentional space for self-reflection helped me grow as a leader, and helped my organization grow.
More than five years later, I still call on some of the relationships I made during the program.  I have recommended Fieldstone to other nonprofit leaders at various levels, as an incredible resource to help them in their own career and their impact in the community.
Now, as a Fieldstone Coach, I continue to see the value that Fieldstone provides to our sector.  Beyond the group setting, having a system that provides 360 reviews, guided goal setting, and a year of individual coaching is such a gift!  I learned new skills and techniques during my coach training and have been honored to be a sounding board for my coachee.
I have spent my entire career in the nonprofit space and have been able to develop relationships with other nonprofit executives across the nation.  Very few of them have the unique support and genuine investment that Fieldstone makes in the San Diego region.  We are lucky to have Fieldstone supporting our sector for the last 40 years and I know that countless more individuals and organizations will continue to benefit from their dedication to, and passion, for the nonprofit community.
Shaina Gross
Most recently, Shaina Gross served as the Vice President of Client Services at the San Diego Workforce Partnership.  She provided strategic vision and implementation for a portfolio of over $30 million in workforce funding, helping Youth and Adults with education attainment, skill development and job placement.  This included managing six job center locations across the county, serving 100k customers annually, as well as serving specific populations such as individuals experiencing homelessness, opportunity youth, individuals with disabilities, and justice-involved individuals.  Prior to coming to the Workforce Partnership, she served as the President & CEO of Susan G. Komen San Diego and the Senior Vice President & Chief Impact Officer at United Way of San Diego County.  She has spent her career designing programs, developing partnerships, and creating policy to address the social determinants of health, including education, income, and opportunity. 
Born and raised in New York, Shaina received her BA in Sociology and her master's degree in Public Health, both from the University of North Carolina at Chapel Hill.   She is a LEAD San Diego Graduate, a nominee for the Herb Klein Visionary Award, was recognized as a 40 under 40 business professional in San Diego, and was a winner of the San Diego Business Journal's Women Who Mean Business award.  She serves a board member for the Continuum of Care, the City Commission on Gang Violence and Prevention and the City of San Diego Parks & Recreation Board.  She is also the Secretary of Catalyst San Diego and the grants co-chair of Women Give San Diego. 
Outside of work, you can find her spending time with her family, seeking out live music, watching Tar Heel basketball, and enjoying the many great restaurants San Diego has to offer. 
Each week during our 40th anniversary year, a member of our Network will share what Fieldstone means to them and how being a part of this learning and leadership community has impacted them and the work they do to serve the community.
If you have a story you would like to contribute to our collection, please contact Janine Mason.