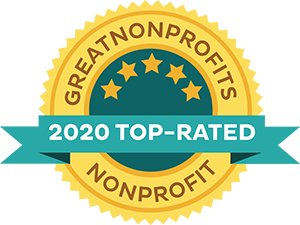 FLNSD Makes GreatNonprofits List 2020
Fieldstone Leadership Network San Diego has been honored with one of the first Top-Rated Awards of 2020 from GreatNonprofits! This is our first year being part of Great Nonprofits.
This honor was earned as our Network community shared their inspiring stories about their experiences with us. We earned a 5 Star rating as a result of how we have supported and nurtured our members as nonprofit leaders. 
Read them all here!
"The Network has enriched my professional life by welcoming me into a community of learners. We help one another confront daily challenges while making space to envision a positive future for the nonprofit sector."

"As a life-long non-profit professional, I have found very few ongoing structural supports for non-profit leaders. And certainly none that go as deep and broad as the Fieldstone Leadership Network San Diego."

    

Fieldstone is an exceptional organization both for its leadership and services. Its unique role to identify and support emerging and seasoned leaders grow and develop is critical to the nonprofit and leadership development eco-system. There are more and better leaders because of Fieldstone.
We appreciate all of the contributions and testimonials which helped us to achieve this milestone! If you would like to add your own story, you may do so here .
The completed list featuring the official 2020 Top-Rated List will be announced after October 31, 2020.