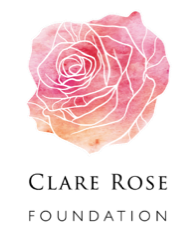 Builders of the Field – Clare Rose Foundation
Builders of the Field highlights philanthropic leaders who financially partner with the Network to support our work in the nonprofit community.
The Clare Rose Foundation was established in 1997 by Valerie Vincent and was inspired by her passion for empowering leaders of nonprofit organizations and educational institutions assisting under-served populations. She led the Foundation's grant-making efforts until her death in 2007 . Valerie's daughter, Anne, continues the work of the Clare Rose Foundation with her brothers and aunt. Based in San Diego County and continuing her mother's legacy, Anne has formed partnerships with leaders of organizations who are committed to strengthening the nonprofit sector as well as empowering and providing resources to those impacted by trauma.

We recently sat down with Anne Vincent, President of the Clare Rose Foundation, and asked her some questions:
Why do you give back to non-profits?

In my past life I worked as a social worker for nonprofits on the east coast and here in
San Diego. As a result, I have first-hand experience in the sector and understand how hard the staff and leadership of these organizations work to better the lives of those in need. I want to be part of providing the support leaders need to do their work.
What motivated you to make a gift to the Fieldstone Leadership Network?
I was inspired to start a sabbatical program for nonprofit executive directors based on my past career experience as well as a chance encounter at a conference with the president of the Durfee Foundation. After hearing about their sabbatical program, I understood it was something I wanted to pursue for Clare Rose. However, I recognized we did not have the connections in the community, the infrastructure, or expertise to administer it
ourselves. When I met Janine Mason, Executive Director with Fieldstone Leadership Network, I knew immediately that Fieldstone was the organization who could help us meet our goals of establishing a sabbatical program and of providing support to nonprofit leaders. To use Janine's analogy of the Reese's peanut butter cup, Fieldstone was the chocolate to our peanut butter!
What impact do you think the Fieldstone Leadership Network makes on our community?
One of the most important things Fieldstone does (in my opinion) is build relationships and offer support to those working in nonprofit organizations. The sense of camaraderie and connection is a gift to those often working in isolation and under great pressure. In addition, by developing the leadership capacity of nonprofit leaders (through the sabbatical as well as their other programs) Fieldstone fortifies the service programs these organizations provide. This sustains our community as a whole. Fieldstone's impact is undeniable and important.
Do you have any personal stories you would like to share as the result of working with or benefiting from the Fieldstone Leadership Network?
Professionally, it has been a gift and a joy to partner with Fieldstone on the sabbatical program and to watch the profound impact the Clare Rose Sabbatical has had on the organizations and leaders at all levels who have participated. Personally, our partnership has introduced me to so many incredible people in the sector who, in turn, have influenced and expanded the work of the Clare Rose Foundation in positive and meaningful ways.