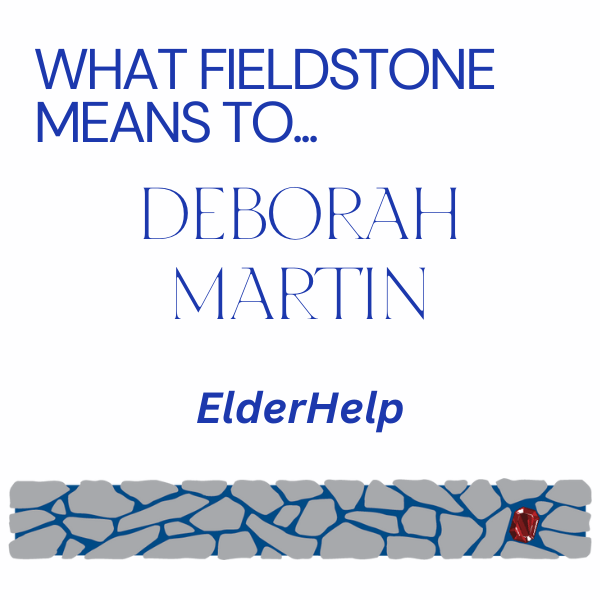 Being Better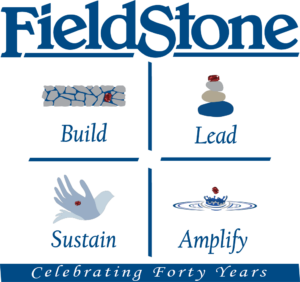 After more than 25 years in the for-profit world, I was somewhat new to the nonprofit world when I reluctantly accepted the position as CEO/Executive Director of ElderHelp of San Diego. I had served on boards and volunteered for many nonprofits, but running a nonprofit was a different side of the coin. My passion for aging and strong belief in ElderHelp's Mission quickly overrode my concerns about a mid-life career change. And so, it began…
During my first two years with ElderHelp we faced several critical issues including a tenuous financial position. While these were by no means easy tasks to resolve, I was fortunate my background provided a solid foundation for which to address the most pressing items. Nonetheless, I had a healthy appreciation for the uniqueness of running a social services nonprofit and knew I needed the experience and support of others to help ElderHelp flourish. Throughout my early days at ElderHelp, the names "Fieldstone Leadership Network" and "Janine Mason" name came up often in multiple conversations with my new nonprofit colleagues. I studied the website and signed up for emails determined to learn more about these highly regarded resources.
After a year had passed, I felt ready to address the gaps in my knowledge. My first call was to Janine to learn more about the coaching program. She listened to me carefully, asked insightful questions, and offered up some ideas. Peer-to-peer coaching for one year sounded perfect, and I jumped at the opportunity. Fieldstone works hard to make great, meaningful matches between coaches and coachees and it showed. I was incredibly fortunate to be paired with Shirley Cole who patiently guided me through the nuances of running a nonprofit, working with the Board, strategy planning, and finding new partnerships to support our Mission. I fit perfectly with Shirley's direct, no-nonsense, and pragmatic approach – not to mention her terrific sense of humor. She provided this new Executive Director with a valued partnership to ensure we were putting ElderHelp on the right course. Most importantly, I didn't feel so alone and so uncertain about some of the steps I was taking. Shirley made me believe all things were possible. I still use Shirley's lessons and advice to this today and credit Fieldstone for providing this critical support at a critical time.
Since that first wonderful coaching experience, countless ElderHelp team members have participated in the Fieldstone Leadership Network coaching programs over the last ten years. Other Fieldstone programs that have benefitted ElderHelp include our entire Board and staff completing the Equity Journey series facilitated by FLN, and the Clare Rose Sabbatical program of which I am a grateful past recipient. The sabbatical program is one of the only programs of its kind geared towards retaining leadership AND building new and future leaders within an organization. Lastly, I am now a coach myself, eager to share the same positive experience with others I had with Shirley. In my experience, Fieldstone is the only organization focused solely on the development, retention, and recognition of current and future nonprofit leaders – a resource so desperately needed if we are to keep good talent.

The ElderHelp team and I are significantly better leaders due to the lessons we have gleaned through our Fieldstone work and through our relationship with Janine. We are better at managing stress so as not to burn out, we are better at delegating to give others a chance to lead and grow, we are better as marshalling resources to solve problems and create opportunities, we are better at leading with intention and focus, and we know to call Janine when we need thoughtful counsel. As a result, ElderHelp is serving more aging community members than ever before and is on sound financial footing with 11 months of reserves. We credit Janine and the Fieldstone team with being an important part of our "success" journey and we believe San Diego is a better, healthier community due to Fieldstone's many years of exemplary service to the San Diego nonprofit sector. Thank you Fieldstone and congratulations on 40 years!
Deborah Martin, Executive Director, ElderHelp
Deborah has always been passionate about issues and advocacy related to seniors and ElderHelp is a perfect place for that passion.  As Executive Director, Deborah's role includes overseeing all aspects of ElderHelp's operations which include services for seniors in their home, intake and referral, transportation, SRO case management, and a shared housing program. Under Deborah's leadership, ElderHelp has become the local authority on aging, and has created successful collaborations with several local agencies and nonprofits. In addition to multiple TV and print interviews, Deborah has presented four times at the National Aging in America conference, and has spoken at the Jewish Funders International Conference, the annual Legislative Breakfast at St. Pauls/PACE, and at the Annual California Senior Injury Prevention Educational Forum. For the last six years she has been President of the San Diego Senior Alliance, a consortium of senior service agencies focused on collaboration, public policy and creating new service delivery models for healthcare. Deborah's advocacy for seniors and visibility with lawmakers earned ElderHelp the California Nonprofit of the Year award in 2018 from Senator Toni Atkins' District 39. Her strategic work with policymakers earned her the California Legislative LGBTQ Caucus Award, also in 2018. Her reputation is well known throughout the community as a dedicated thought leader as she continues to work tirelessly as an advocate for older adults.  Deb currently serves as a Fieldstone Coach and was a 2021 recipient of the Clare Rose Sabbatical. 
Each week during our 40th anniversary year, a member of our Network will share what Fieldstone means to them and how being a part of this learning and leadership community has impacted them and the work they do to serve the community.
If you have a story you would like to contribute to our collection, please contact Janine Mason.