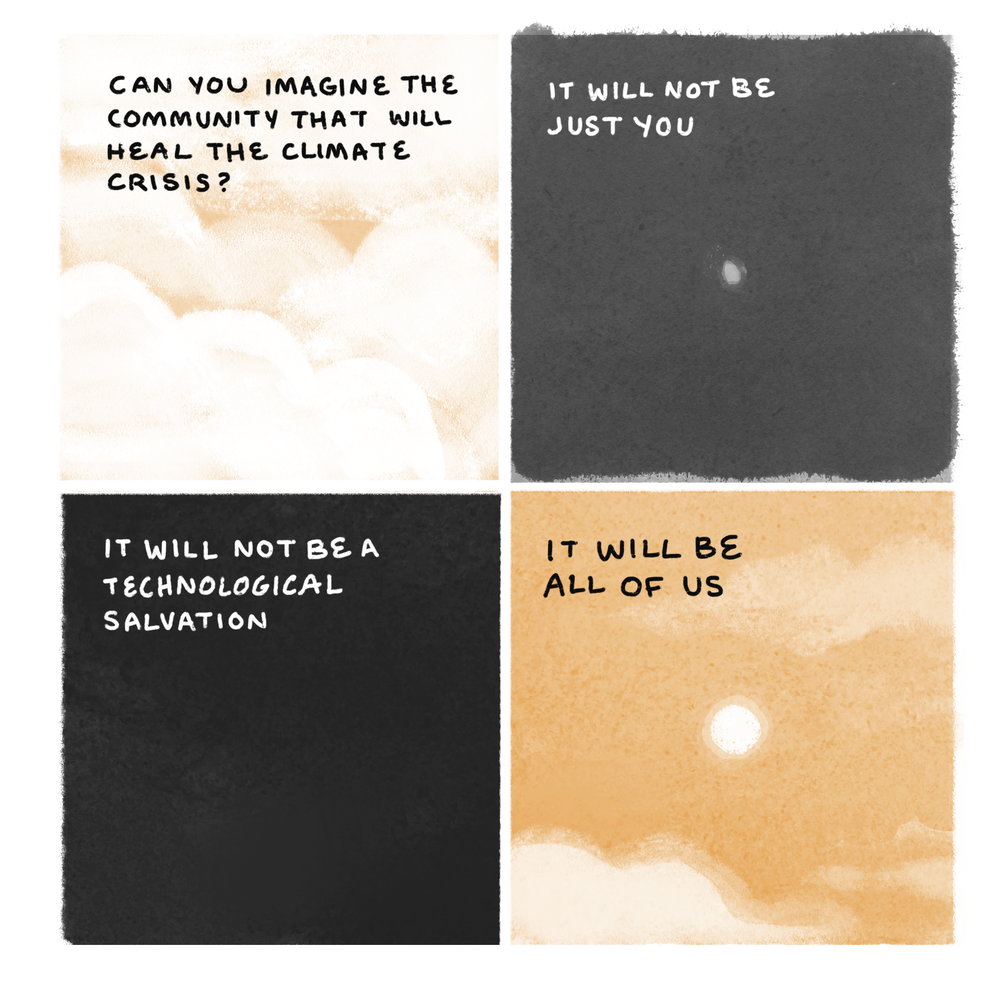 All We Can Save Learning Circle
A New Program to Answer the Call for Climate Change and Environmental Justice Leadership
Building upon the success and impact of our Leadership Reading Group, Fieldstone is pleased to announce a new program for nonprofit leaders to explore leadership regarding climate change and environmental justice.  Reading the book, All We Can Save, the learning circle will gather together monthly to explore each chapter.  All We Can Save is a bestselling anthology of writings by 60 women at the forefront of the climate movement who are harnessing truth, courage, and solutions to lead humanity forward. This small group experience will provide nonprofit leaders with space for generous dialogue about the climate crisis, to connect and find their place in the "we" that is necessary to create a "just and livable future".  The program is open to any nonprofit leader interested in learning more about the challenges and opportunities to address climate change.  Learners do not need to be working in the environmental sector to participate.  
The program will be facilitated by Mary Jo Shumann, PhD.  Mary Jo is a graduate of Fieldstone's Learning Group and Reading Group programs.  Her leadership in this facilitating this program is an outgrowth of her participating in our Reading Group.  "The goals of our leadership reading group are to create leaders with a disciplined reading habit, and who have the ability to use literature as a leadership tool for themselves and for others.  To be able to amplify Mary Jo's experience from a member of a group to the facilitator of another program is a meaningful outcome which magnifies the impact of our work in important ways", according to Janine Mason, Founder of Fieldstone Leadership Network San Diego. "We are thrilled to be able to offer this opportunity to focus in on a specific area in need of every day leaders who are willing to work on the issue's behalf.  We can think of no better place to begin than with the environment, which impacts all of us".
Deeper Dialogue and Stronger Communities
Circles have been designed to address the needs for deeper dialogue about the climate crisis and to build leaderful community around solutions.  We will use the All We Can Save anthology as our grounding and jumping off point. ⁠Following the flow of the book, the Circle curriculum is crafted as follows:
Begin
– "
My heart is moved by all I cannot save: so much has been destroyed"
Root
–
A call, a welcoming, a place to ground – The foundation of Indigenous wisdom
Advocate
–
How we hold the powerful to account and (re)write the rules with all people in mind
Reframe
–
Language and story, creativity and culture – Our means of making sense
Reshape
–
Problems embedded in the contours of cities, transport, infrastructure, capitalism
Persist
–
Standing for justice, for health, for the sacred – We don't have to do this alone
Feel
–
Awake, aware, attuned – Hearts break, souls shake with anxiety
Nourish
–
Soil, food, water, sky—inseparable – The foundations of our aliveness
Rise –
For a future that holds us, all of us – This is the work of our lifetimes
Onward
–
"There must be those among whom we can sit down and weep, and still be counted
Program Details:
Program will open for book distribution on September 6, 2022.

The first Circle Conversation will be October 11, 2022.

Circles will be held monthly on the 2nd of the month, month through month.

The Circle will meet from 9 to 11 am.

Program will be facilitated by

Mary Jo Schumann, PhD 

Circles will take place at the offices of Fieldstone Leadership Network in University City.

Cost: $175 and

includes a paperback copy of the book, group facilitation, meeting refreshments and resources.
This course is offered to answer the call by All We Can Save for more leadership and participation in responding to our climate crisis.  Circles were created by Dr. Katharine Wilkinson.  This learning opportunity is presented as part of our Leadership Reading Group Program and Project Stone Catcher.