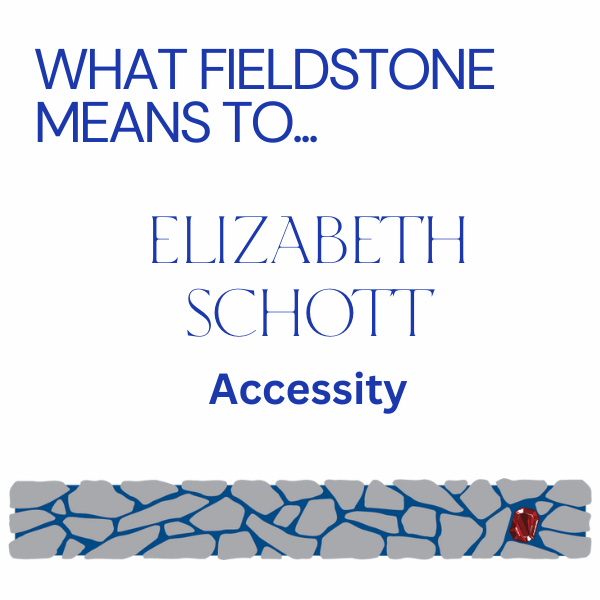 A Most Valuable Resource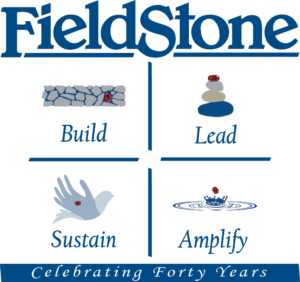 Happy 40th anniversary to Fieldstone!  What an incredible organization supporting our local leaders in the nonprofit community – Congratulations!  This leadership network has been one of the most valuable resources throughout my journey as a nonprofit leader and I am so grateful for the shared learning, collaborations, and connections that I have benefited from directly, as well as the ripple effects Fieldstone has had for my staff team and our community.
I have learned so much about my leadership style through the resources provided in the network and by participating in many of the learning groups and coaching program.  Our organization has also invested further both in time and budget into our staff and their personal and professional development, which has increased positive impact on the delivery of our important mission. During the time I have participated with Fieldstone, we have grown from a staff of under 10 to almost 35, expanded services from local to regional territories and increased our mission impact.

I have personally developed connections and friendships throughout this community sharing tangible things like best practices and books, training templates and service providers, but also for moral support with good laughs, some tears, and great food & drinks 😊.  I am forever grateful for the decade plus of support, guidance and resources I have received from this amazing network – thank you!
Elizabeth Schott, CEO, Accessity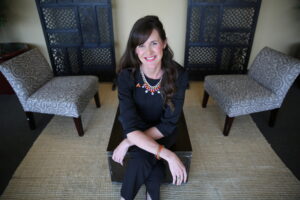 In 2004, Ms. Schott joined Accessity, formerly Accion serving Southern California, a nonprofit microlending organization based in San Diego that serves small businesses throughout SoCal with educational resources and access to capital ranging from $300 to $100,000. Elizabeth participated in Fieldstone Executive Leadership Group Program 2012, Executive Coaching Program 2013, Fieldstone @ 4, Equity Journey 1.0 2020, Equity Journey 2.0 2021, and Center for Creative Leadership 360 Assessment through Fieldstone 2022.
In 2022, Schott was recognized at SD Business Journals 500 Influential Business Leaders Award and she is a past 2016 SBA Financial Services Champion of the Year awardee, 2014 San Diego Metro's 40 under 40 Awardee and the 2012 3rd place SD Advance Fast Pitch Competition by Social Venture Partners. She served as a mentor for LEAD Advance, is a recent graduate of LEAD Influence 2022 and is an active volunteer and board member at various educational institutions.  She enjoys traveling, the outdoors and spending time with her husband, 9 year old daughter and twin 5 year old boys.
Each week during our 40th anniversary year, a member of our Network will share what Fieldstone means to them and how being a part of this learning and leadership community has impacted them and the work they do to serve the community.
If you have a story you would like to contribute to our collection, please contact Janine Mason.