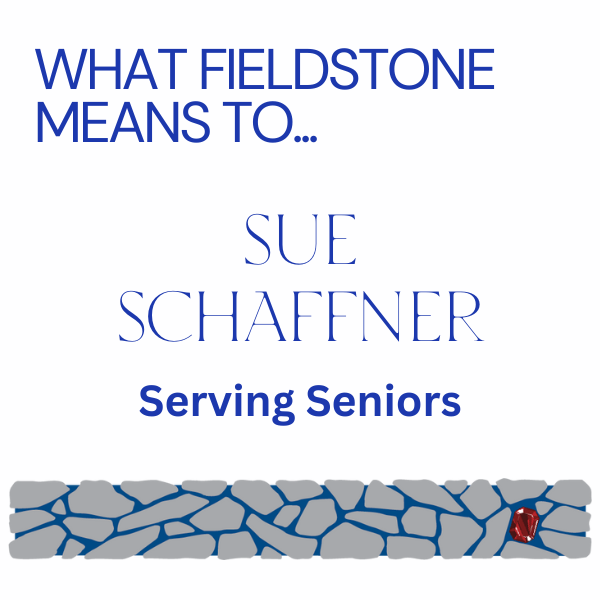 The Gift of Friendship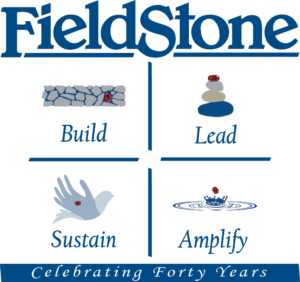 June 1997, first day of Fieldstone's Executive Leadership program – and I was ready to start a new journey in leadership development.  By the end of the first day, I knew my life would be changed – and over the years, I have learned so much about myself as a person and as a leader…but during the first four hours of that first day of my leadership journey, the most important part of this journey was the beginning of a new friendship that has nurtured me, sustained me, brought me hope, has given me a someone who has been on my side for the last 25 years.
Being in leadership can be lonely, especially as a new Executive Director or leader. And I was thrilled to be a part of this network.  I have thrived on the many programs offered by Fieldstone including the Executive Learning Group, Coaching – both as a coachee and as a coach.  I have attended several retreats and have most recently joined one of the Leadership Reading Groups.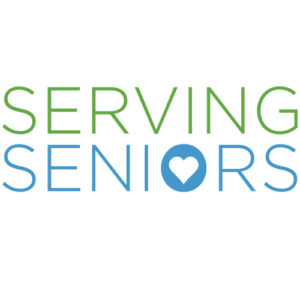 The Network has offered so much insight on how to handle my board, inspire my staff and coach other leaders.  I have been able to look deep into myself to discover what I want out of life as leader.  I have learned so much and gained so much from the experience of others. The Network is rich with those who are so willing to make being at the top a little less lonely.
Yet it was someone I met on my very first day that my life had been changed for the better.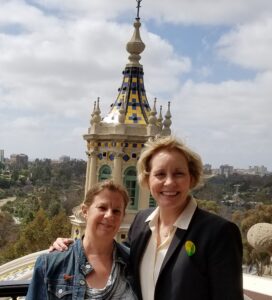 Sharon Lawrence was Executive Director of Voices for Children and I was Managing Director of North Coast Rep. She was tall, elegant and well-spoken. I was short, bohemian and spoke in circles.  In any other world, we would not have met, would not have become friends, but Fieldstone brought us together.
Over the years, we have seen our friendship blossom. We have supported each other through several career changes (I truly believe that without Sharon's input, I would not have my current position). We are there when there is a problem at work…" How do I handle this issue with my board…staff…client?"  More importantly, we are there for each other in life, as a confidant, companion, friend.
We have shared spa days and trips to Disneyland, many, many lunches, and a few new puppies.  We cried at those times when life throws a curve ball.  We have been able to celebrate our successes – awards and honors.  Even found a way to stay connected during the pandemic with those video conferencing happy hours. Life would not be the same without the time I spend with Sharon.
Fieldstone has given so much to me as a leader, the most important tool that Fieldstone has given me is that of a friendship, and that has made this journey a little bit less lonely -and it has been a remarkable journey, these past 25 years with Sharon.
Sue Schaffner, CFO, Serving Seniors
Sue Schaffner is the CFO of Serving Seniors. She has earned accolades for her nonprofit expertise and leadership including recognition by the San Diego Business Journal as one of the top CFOs in San Diego in 2020 and as one of the 2014 Top Women in Leadership by the East County Chamber of Commerce . In her thirty-years as a nonprofit leader, Sue has also served as the Managing Director of North Coast Repertory Theatre and the Executive Director of the local chapter of Hostelling International. Sue has been deeply involved with Fieldstone Leadership Network since 1997 when she first participated in a Learning Group. She is an active Coach in our Coaching Program with 20+ coachees! She currently serves as a Creative Encounters by Fieldstone Facilitator and is participating in one of the Network's Leadership Reading Groups.
Each week during our 40th anniversary year, a member of our Network will share what Fieldstone means to them and how being a part of this learning and leadership community has impacted them and the work they do to serve the community.
If you have a story you would like to contribute to our collection, please contact Janine Mason.