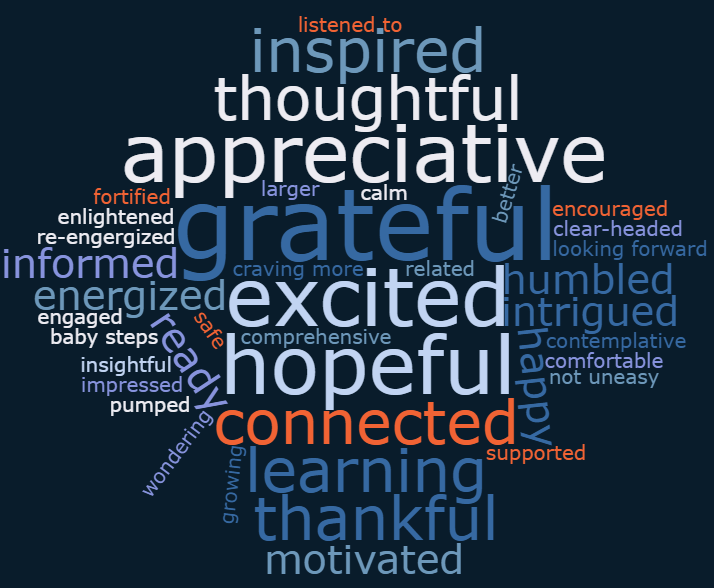 First Pitstop on The Equity Journey
For the past three weeks, 68 nonprofit leaders have been working through the first module of The Equity Journey.  Offered in partnership with Nonprofit Leadership Alliance, the Equity Journey is a online learning program focused on diversity, equity and inclusion.  This is an encore presentation for Fieldstone, as this program was first offered in Fall 2020.  Due to popular demand, we offered it again this Spring to allow more nonprofit leaders to participate.
Unique to the Fieldstone offering of The Equity Journey are monthly "pit stops" which allow us to come together in small discussion groups to reflect on our learnings.  Facilitated by Janine Mason, four separate groups came together this week  to meet each other, share  reflections, and get a sense of other's experiences with the material. The conversations were rich and impactful. The word cloud above illustrates how people were feeling after the group discussions and reflects the hopefulness, and gratitude of those who participated. It also reflects the personal contribution each member made to creating welcoming space that nurtured these rich conversations. 
The group is now starting Module 2 and will gather again on April 27 and 28th for their next "pit stop".