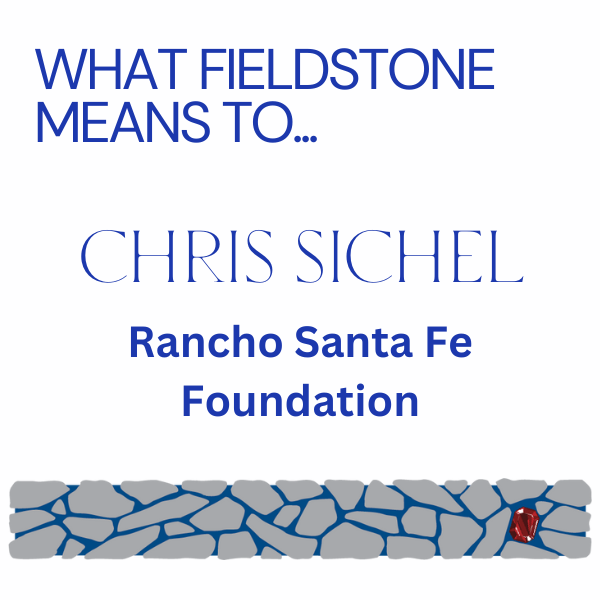 A Community of Leaders I Could Lean On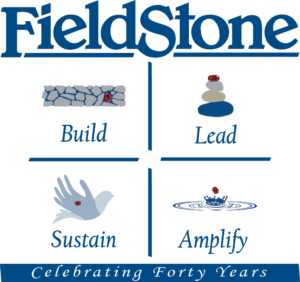 The word "Fieldstone" means many things to many people in the San Diego non-profit world.  To those over a certain age and who grew up here, they likely remember that Fieldstone was a market-leading home builder.  To others who cut their non-profit teeth in the last thirty or so years, they'd share that Fieldstone is a place where the best non-profit leaders got equipped.  To a younger generation of non-profit workers who spend time around the first couple of groups, it could be a good name for an after-hours drinking game, as the word "Fieldstone" is uttered so fondly by so many in the nonprofit world, so often.
For me, Fieldstone was a lifeline in the first decade of my senior leadership journey, a source of critical connection and fellowship well into my second decade, and a transforming presence in my third.    Always impatient and planning for my next challenge, I was given my first executive director role at age thirty.  Having spent the early part of my career limited to coordinating events, managing small budgets, supervising teams of staff and volunteers and raising a few bucks for modest programmatic endeavors, I was thoroughly unprepared for what came next.  What was a board?  What does good governance mean?  How do you prepare for an audit?  California labor laws, GAAP standards, fiscal years, annual budgets …. It was all quite foreign to me.  One of my toughest board members, a banker and community volunteer, insisted that I go through the Fieldstone "CEO Learning Group" in 1999.  What was a homebuilder going to teach me about non-profit leadership?  I am eternally grateful that she insisted, because that was the beginning of feeling that I was not alone, and that I had a community of leaders that I could lean on, and also support.  I had a non-profit family. 

There we were, a group of ten non-profit leaders from totally different organizations and professional backgrounds.  There were a couple of therapists, a semi-retired restaurateur, a Boys & Girls Club lifer, a pastor, a dancer, a politician and a mix of other well intended and similarly unprepared leaders.  I was younger than the others, and far greener too. Over the next six months, we got to know and trust each other, and possibly even assisted with the organizational problems that we each presented as part of our program journey.  I learned about SWOT analysis and how to address challenges, but what I really got was a group of colleagues and dear friends that I could count on anytime, and every time.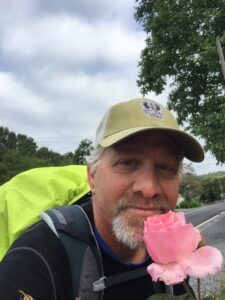 So the years passed, and we all gained the requisite skills to continue to prosper in our careers, and each of us have made significant impacts in our organizations, and our region. Fieldstone continued to evolve to meet us where we were each at.  Some became Fieldstone coaches, others joined the reading group, there were retreats, and me, I participated in the Clare Rose Sabbatical, nearly twenty years after going through the initial learning group.  The sabbatical was the second lifeline that Fieldstone threw to me … and the organization that I was leading. This space is too short to tell the whole story, but suffice to say that the sabbatical had deep and lasting impacts on me personally and professionally, as well as paved the way for one of the best succession stories you'll ever hear.
For over twenty years, about half of our original ten members have continued to meet for a monthly meal. At our lunches, we talk about our children, our grandchildren, our travels, our health challenges and believe it or not, even at times, our professional challenges.  Many of our class have retired from our paid roles, but leadership rarely has an exclusive relationship to compensation.  We all continue to influence the region in one way or another.
Leadership is a journey best done in fellowship with others. That, among many other things, is what Fieldstone has given me.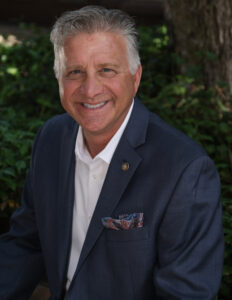 Christopher Sichel, President and CEO, Rancho Santa Fe Foundation
After 25 years as a non-profit CEO in the San Diego community, Chris Sichel joined the Rancho Santa Fe Foundation in 2021 as their President & CEO.  Chris is known as a culture setting executive whose career has been marked by year-over-year mission-focused organizational growth, strong boards and long tenured and dedicated staff members and volunteers. 
Chris served as the President & CEO of Make-A-Wish San Diego from 2005 to 2021, and in 2018 served in a dual role as the President & CEO for the Greater Los Angeles chapter of Make-A-Wish, overseeing a financial turnaround, staff restructure and successful CEO search.  Prior to his years at Make-A-Wish, Chris oversaw STAR/PAL, San Diego's Police Athletic League for seven years.
Chris is well known as a thought leader within the San Diego non-profit and civic communities, and served as the 111th President of the San Diego Rotary Club in 2020/2021, and as the San Diego Rotary Foundation President in 2021/2022. Chris was awarded  "Most Admired CEO" in 2018 by the San Diego Business Journal, a recognition that he also earned in 2011. Chris was further honored to be named by the San Diego Business Journal as one of San Diego's 500 most influential leaders in 2020, 2021 and 2022.   
On a personal note, Chris is a native San Diegan and fifth-generation Californian and a graduate of Cal Poly San Luis Obispo.   In 2017, Chris walked the Camino de Santiago in Spain, a 500-mile pilgrimage route that dates back over 1200 years as part of his Clare Rose Sabbatical provided by Fieldstone. Chris is also a graduate of Fieldstone's Executive Learning Group.   Chris' favorite quote is: "Create a life that you don't need to escape from".
Each week during our 40th anniversary year, a member of our Network will share what Fieldstone means to them and how being a part of this learning and leadership community has impacted them and the work they do to serve the community.
If you have a story you would like to contribute to our collection, please contact Janine Mason.