A Beacon of Light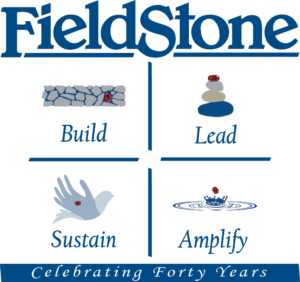 As the Fieldstone Leadership Network celebrates its 40th anniversary, I am honored to have the opportunity to reflect on my personal journey with them! Fieldstone's legacy to the San Diego Community has been marked by untold accomplishments, and it will undoubtedly impact social change for generations to come.
My participation with Fieldstone exceeded my initial expectations, and has played a transformative role in my own development as a nonprofit leader. I gained access to a wealth of knowledge, tools, resources and expert guidance. This continued education has had, and will continue to have, a direct impact on how I guide and lead my TKF team. It has allowed me space to work 'ON' our organization, as it coincided at a very crucial time in our evolution.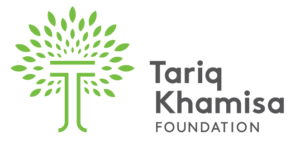 I also gained a deeper understanding of my strengths, values and leadership style. More importantly, I had space to reflect on my own 'developmental needs' and where I needed to do the deeper work within myself to be a more effective leader. Being on this journey of growth with our highly experienced and compassionate facilitator, allowed us to benefit directly from his wealth of lived experience, and helped set a supportive environment for the cohort.
In addition, the benefit of working side by side with a diverse group of trusted participants, allowed me to express my own vulnerability. A strong theme covering the importance of balancing leadership responsibilities and personal well-being, something we all struggled with, often became a topic of conversation. The bond our group shared gave me a sense of relief that I am not alone, and that we were able to find support in our unity. This further allowed me to develop my own inner resilience and compassion for self. This self-awareness and inner work have inspired me to lead with confidence and authenticity, which in turn, has positively impacted my organization, as well as the children and adults we serve.
One of the most profound impacts of my involvement with the Fieldstone Leadership Network is the sense of community that has been nurtured within the Learning Group. Our cohort of 2022 has stayed connected to this day, providing a brave and safe space as leaders, allowing us to share both highs and lows as we continue to serve San Diego County and beyond. The opportunity to connect, collaborate and learn from each other has been invaluable. In a world where nonprofit leaders often grapple with the weight of their responsibilities, the support found within the Learning Group has been a beacon of light.
The world needs more of what Fieldstone stands for – lifting each other up, growing as leaders, and building a community that believes in the power of positive change. The nonprofit sector is driven by a collective mission to make the world a better place. By nurturing a culture of support, Fieldstone has helped us amplify our impact on the community. I am deeply grateful to be a part of the Fieldstone family.
Tasreen Khamisa, Executive Director, Tariq Khamisa Foundation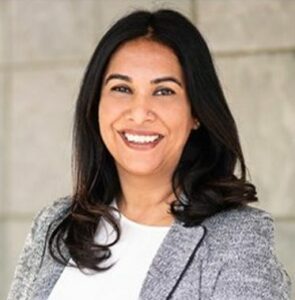 Tasreen is the Executive Director of the Tariq Khamisa Foundation (TKF). Founded after the senseless murder of her brother, Tariq, TKF is an educational organization with roots in San Diego, CA, and is dedicated to the goal of creating safer schools and communities. Its character-building programs teach children the restorative principles of accountability, empathy, compassion, forgiveness, and peacemaking, to set them on a firm path towards opportunity. For over twenty-five years, TKF has partnered with over 350 schools and numerous public and private community organizations and has successfully reached more than 1,000,000 children, and guided them in making healthy, nonviolent choices.
Tasreen is a proud mom of 3 kids, Shahin (19), Khalil (17) and Miya (12).  Through her commitment, perseverance, and leadership qualities, Ms. Khamisa has led TKF in becoming a nationally acclaimed and recognized organization. Being true to her brother Tariq's philosophy of "living by giving," Tasreen has found her path of forgiveness, joy, love and peace by living her passionate purpose to serve children.
Each week during our 40th anniversary year, a member of our Network will share what Fieldstone means to them and how being a part of this learning and leadership community has impacted them and the work they do to serve the community.
If you have a story you would like to contribute to our collection, please contact Janine Mason.