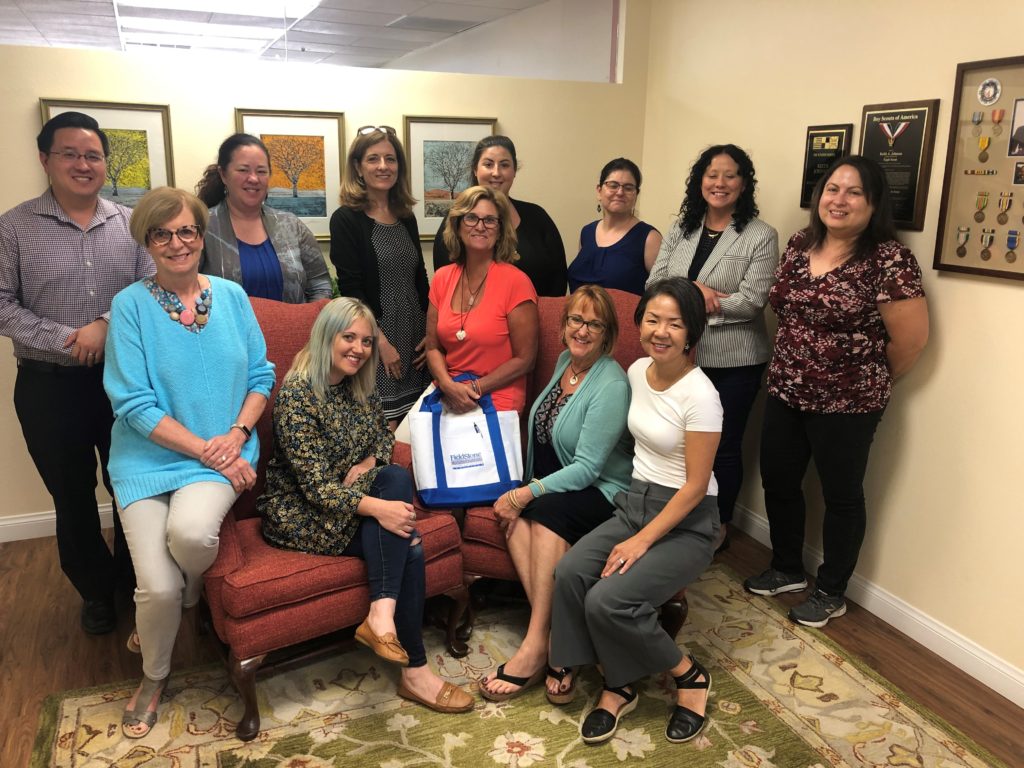 4th Leadership Reading Group Begins
This month, our fourth Leadership Reading Group in San Diego started with an updated curriculum, additional program components and a new book list!!
Research has shown that reading has always been an essential component of leadership development (HBR, Feb. 2016). However, even with the best of intentions, it is often difficult to get to or finish all of the books competing for our attention. With a goal of creating well-read nonprofit leaders while imparting facilitation skills and building trusted relationships among nonprofit leaders, the Leadership Reading Group offers a unique opportunity to study and develop leadership in a communal setting.
Learning about leadership through literature is not new.  Stanford, Harvard and Northwestern, to name a few, host courses using fiction and nonfiction to look at and learn about leadership.  As Harvard professor Joseph Badaracco, Jr. states, "Literature lets us watch leaders as they think, worry, hope, hesitate, commit, exult, regret and reflect. As we are able to see their characters tested, reshaped, strengthened or weakened, our view of leadership is broadened and our self-knowledge is deepened enabling us to be more effective as leaders and managers."   This is the hope of our leadership reading group program.
Our program is led by professional literary facilitator, Stefanie Schiff. The group will study leadership using a three month rotation of fiction, non-fiction and business/trade books.  The program features a carefully cultivated book list from which members can choose for their monthly reading and peer facilitation opportunity.
Currently, Fieldstone Leadership Network hosts four separate leadership reading groups.  Every group has continued to meet regularly after the "completion" of the 10-month program.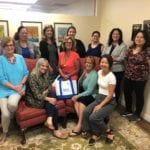 Welcome to the 12 nonprofit leaders who have committed themselves to study leadership through literature: Sara Boquin, Barrio Logan College Institute; Kristen Fogle, San Diego Writers, Ink.; Diane Hazard, Solana Center; Monte Jones, Logan Heights CDC; Lesslie Keller, Episcopal Community Services, Tomoko Kuta, The New Children's Museum; Kent Lee, Pacific Arts Movement; Jennifer Litwak, Housing on Merit; Michelle Schneider, Center for Creative Leadership; Mary Jo Schumann; Lorena Slomanson, Legal Aid Society of SD; Agnes Zsigovics, SAY San Diego.
Professor Badaracco writes that if leaders "want to understand and lead men and women around them they need to observe closely, noticing telling details, reading between the lines, setting work in the context of life, looking for lessons learned from hard challenges, and reflecting on how other's answers compare with our own."  Self-reflection and the understanding that comes from it has always been a part of Fieldstone Leadership Network San Diego's programming, and our Leadership Reading Group is no exception.  Over the next 10-months, these leaders will do this together.  It promises to be a meaningful journey.
And we can't wait to see the books they choose for their studies!!