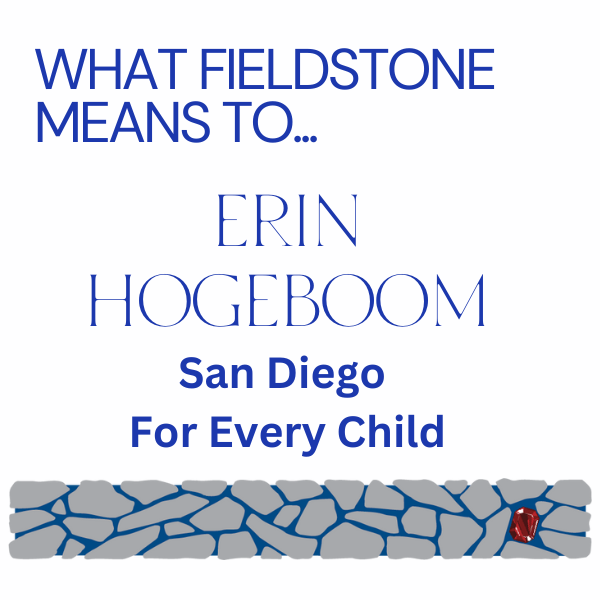 The Freedom To Be My Whole Self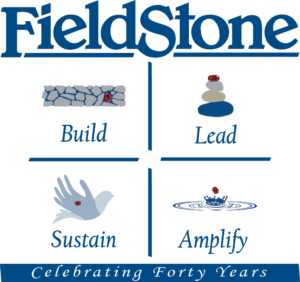 Like any good adventure, I sort of stumbled into the Fieldstone Leadership Network San Diego. Through a chance meeting that led to another chance meeting, I found myself enjoying some late afternoon light through an office window, seeking simply to learn more about the logistics of the Fieldstone Coaching program. I quickly realized, however, that I was tapping into something much bigger, much more insightful, much more special than I had initially grasped. Mentorship was only a part of Fieldstone, and in fact, it's but a tool for this network of authentic and genuine connection, all rooted in a deep care for the San Diego region and its people.
When I think of what FLNSD gave me, it was the safe space to be vulnerable, honest about my joys and fears, and both the real and theoretical place to dream big. My leadership program began shortly before COVID hit our community. I recall us all sitting around a table wondering how bad it would be. The answer was really, really, really bad; COVID exacerbated longstanding inequities and while it made life hard for just about everybody, it continues to make life unbearably hard for those already carrying the burden of our unequal society.
Some of the people I processed this global trauma and these rising inequities with were my Fieldstone leadership colleagues. We relied on each other and were lucky to have one another, to navigate this new world, and to discuss together what a better future could look like. One thing we landed on was bringing our whole selves to that virtual table, and to our work, and valuing when others did the same. I felt such freedom by getting to do that, I wanted to share it, I wanted all spaces to feel as brave and welcoming.

At San Diego for Every Child, we facilitate a lot of serious discussions and heavy thinking—it comes with the job when you're trying to tackle the experience of child poverty. What FLNSD gave me was an experience of freedom, of safety in vulnerability, of showing up wholly myself. Since my leadership program, I've tried to replicate and create that space for others through my work.
What I've landed on both as a manager and as an advocate is that we ALL really need this.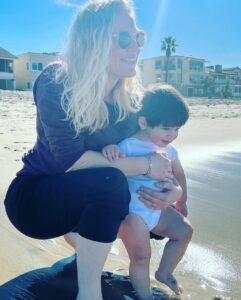 We all need to be seen as the multi-faceted human beings we are: as parents and children, as nieces and nephews and caregivers, sometimes as a lifeline to friends, family, and beyond. This is our humanity.
This clarity I reached in part through my Fieldstone experience helps me not only in coalition spaces, but also in the systems-level change we seek to bring forward. Because it's empathy when we recognize humanity in one another, but it's liberation when we build this humanity into our policies.
Erin Hogeboom, Director, San Diego for Every Child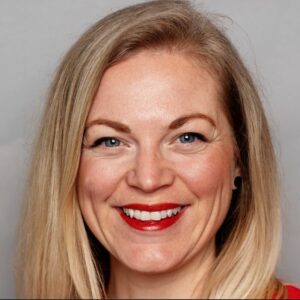 Erin Hogeboom is the Director of San Diego for Every Child, a regional initiative with the goal of cutting the experience of child poverty in half by 2030. She participated in Fieldstone's Nonprofit Leaders Learning Group in 2020.
Each week during our 40th anniversary year, a member of our Network will share what Fieldstone means to them and how being a part of this learning and leadership community has impacted them and the work they do to serve the community.
If you have a story you would like to contribute to our collection, please contact Janine Mason.