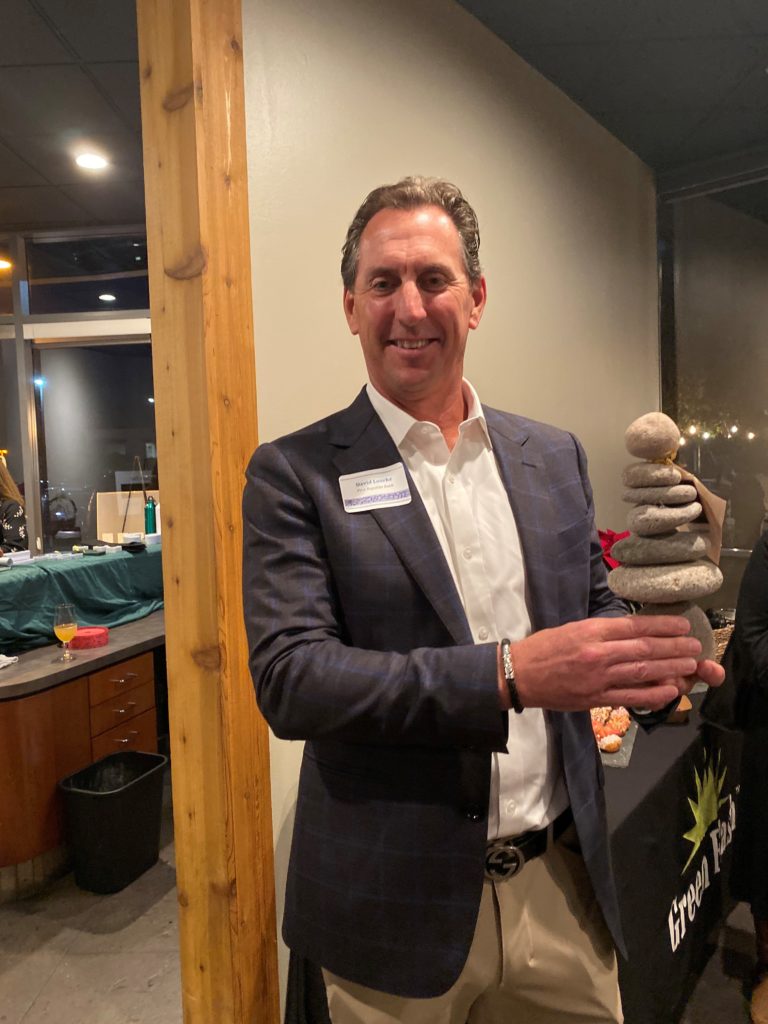 Fieldstone@4 A Festive Celebration
On December 5, 2019 nonprofit leaders from throughout San Diego County gathered together to celebrate the gifts of the holiday season and one another. Recognizing the importance of taking time out from all of our responsibilities to pause and reflect, both individually and communally, Fieldstone @ 4 provided a festive space for leaders to reconnect with each other and celebrate all that has been accomplished and learned together this year.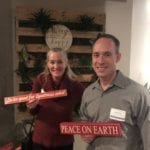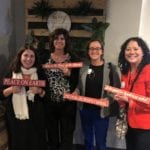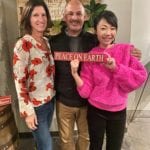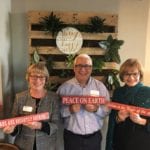 Hosted at Green Flash, F@4 has been sponsored this year by First Republic Bank. In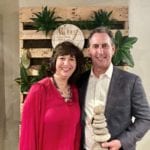 appreciation, Janine Mason presented David Loseke with a cairn and thanked him for "marking the leadership journey for nonprofit leaders through his ongoing support of our learning community."
Janine was also honored to be able to introduce our newest team member, Mary Corbett, to more nonprofit leaders in our Network.  Since joining us in November, Mary has already attending a Leadership Reading Group, Coaching meeting, Creative Encounters training and a Fieldstone @ 4.  She is quickly learning names and faces, but more importantly, how special our community of leaders is.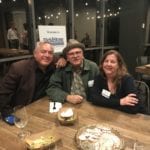 In attendance and coming in with the "longest relationship as a result of FLNSD" were  Jose Cruz, Sue Schaffner and John Highkin, who met in a learning group together 23 years ago!  So very much to celebrate!
Our gathering was warm and wonderful and a true reflection of the leaders who we are blessed to work with in the Network.
Watch our short video featuring the joyful faces of our Network Members –Fieldstone @ 4 Festive Faces