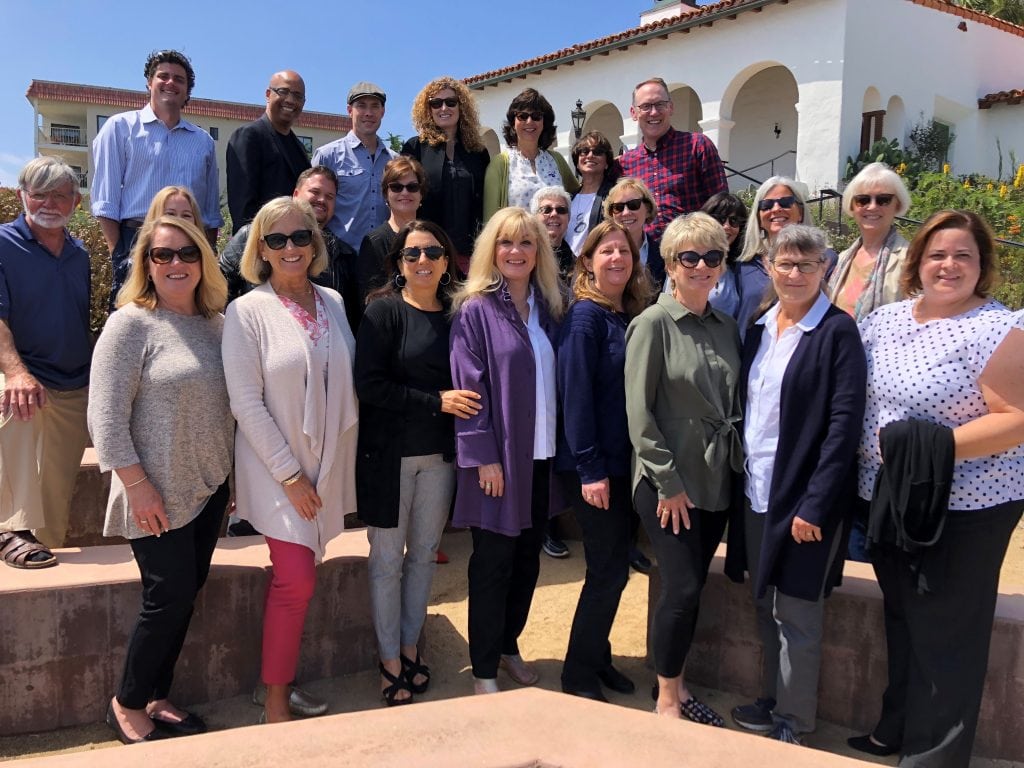 Adding to our Coaches Toolbox
This month, we hosted our Orange County and San Diego County coaches for a joint meeting at Casa Romantica in San Clemente.  Gathering at this half-way point, both geographically and programmatically, we exchanged information on how our 2018 matches are proceeding and gave the coaches time to learn from each other about resources which may be helpful to them as they continue to coach a fellow nonprofit leader.  Included in our full day together, was a training on Immunity to Change Theory.  Led by Jeff Schneider of Partners in Thought, the training provided time for our coaches to focus on their own personal leadership practice while adding to their  toolbox to support others on the same developmental journey.
The Fieldstone Leadership Network Coaching Program is in its 22nd year.  Applications are available on our website each September and the year-long program starts in January each year.   In 2018, FLN is coaching over 30 nonprofit leaders in Orange and San Diego Counties.